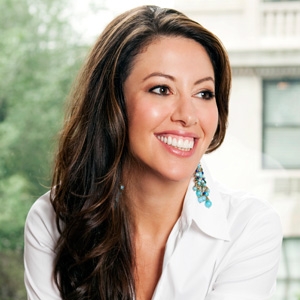 Beauty Blitz founder Polly Blitzer has been a leading beauty industry expert for 15 years. She launched Beauty Blitz in 2008 after realizing the tremendous impact digital media could have on beauty consumers: its speediness, immediacy and interactivity makes beauty attainable, shareable and available to women all over the world. Polly has served as an editor at Marie Claire and InStyle. 
She regularly appears on TV as a beauty and style expert and has been a spokesperson for a variety of companies on broadcast, direct-to-consumer, print, digital and social media platforms.
Polly also serves as a consultant to beauty companies, including Procter & Gamble, Unilever, LVMH, Coty, Johnson & Johnson, Elizabeth Arden, Beiersdorf, L'Oreal and private equity investment groups looking for insight on digital media, branding, acquisition and consumer spending patterns as well as competitive analyses across the retail landscape.
I lost my beauty virginity to...A few different products. For nails, it was Essie Like Linen at a nail salon on the Upper East Side with my mom. It's still by far my favorite nail brand - and Essie herself has become a dear friend and mentor. My first hair addiction was Pantene, which I still love. For makeup, my friends and I all wore Clinique Fruit Ice lipstick - that's when conforming and making group beauty decisions seemed to be all the rage. For fragrance, my first loved was Calyx by Prescriptives. But I fell in love early on with Joy by Jean Patou and Chanel No 5, which my mom and grandma wore. 
My most regrettable look: A horrendous bob with blunt bangs in 1985. Not quite Anna Wintour sleek when executed by a child barber. Or when paired with black-rimmed glasses, awkward lanky limbs and buck teeth.
The product I always have with me: Fresh lip treatment
When I'm not playing with beauty products, I'm... Thinking about them. Is that an illness? Seriously, though, my favorite past times include the beach, sunshine, laughter and delicious drinks.
My signature look: I usually aim for classics with a sprinkling of trends, bold baubles and unreasonably tall shoes. What I wind up with is an entirely different story! And beauty-wise, my look is typically long, loose waves, a subtle tan, neutral smokies and short bright nails.
Get the latest beauty news and inspiration!
Sign up for our newsletter to receive the latest from Beauty Blitz delivered straight to your inbox.