Get The Most Out Of Your Facial Cleanser With This Unique Tool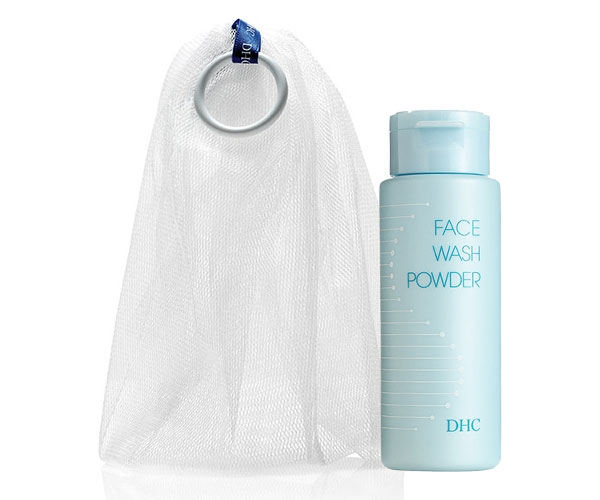 If you find yourself running out to buy face wash more often than any other skincare product, this interesting new tool from Japan is for you. My mom always emphasized the "less is more" mantra and I've tried to live by it as often as possible. But we all have a tendency of using too much cleanser, thinking the more we use, the more benefits we get. Well, I call B.S., because DHC's Bubble Foaming Mesh proves that even the slightest amount of product is packed with enough cleansing agents to offer squeaky clean results. 
At just $2.50, this Foaming Mesh is bound to save you a ton of cash in the long run. Think about it, less product equals less cleanser runs, equals less money spent. And it's kind of mind-blowing that a simple piece of mesh on a ring is the answer to that. All you have to do is squeeze in a drop of cleanser into the pocket of the damp mesh and rub to create a dense lather. Then, just squeeze out the foam with your hands and wash your face. Check out
this video
to see just how easy it is. 
I tried the mesh with
DHC's Face Wash Powder
and it was magical. The powder lathered up in seconds and my face felt exceptionally clean after just a few circular motions around my face. The powder to foam wash is blended with honey and sodium hyaluronate to promote hydration. While it does foam naturally in your hands, I found that the mesh really accelerated the outcome of the foam with a lot less product. Together, the two products wash away impurities without stripping skin. 
The Foaming Mesh is a must-have for home and travel. I can only imagine how much use you'll get out of a travel-sized cleanser with this baby. Get yours at
dhccare.com
now.
Keywords
Get the latest beauty news and inspiration!
Sign up for our newsletter to receive the latest from Beauty Blitz delivered straight to your inbox.