Perfume Bottles Found in Titanic Ruins (And Tips on Preserving Your Fragrances)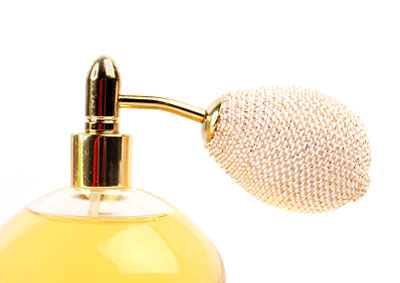 This April will mark the 100th anniversary of the Titanic's tragic fate. To commemorate the "unsinkable ship," the New York Times reports there will be a huge auction of thousands of recovered artifacts - including perfume bottles still lingering with scent! While you might think of the ocean as the last place to protect a bottle of perfume, it is dark and cold - two factors that help preserve fragrances.
"Fragrance is always preserved better in airtight, sealed containers kept in cool to cold dark environments.  However, it is important to note that the bottles were still fragrant upon salvaging them, but we are not sure of what the integrity of these samples are since we do not have the originals for a side by side comparison," says Trudi Loren, Vice President and Corporate Fragrance Development Worldwide of Aramis and Designer Fragrances.
It's only natural to think the scent has altered somewhat since 1912, but it's still pretty impressive. And there are even other tales of other historic scents with exceptional lasting power. "One is the scent of Empress Josephine's [Napoléon Bonaparte's first wife] fragrance that was heavily dosed with musk that was still perceivable in her boudoir 60 years after her death," Trudi says.
Do these historic scents last longer because of how they were made? Not necessarily. Trudi says all fragrance are a mix of natural and synthetic oils - now and then. The only difference is the olfactory tastes of the time, but another factor to consider are the raw materials. "Over the years, there has been many advancements in both the extraction processes of the natural raw materials as well as the creation of new synthetic molecules," she tells us.
Just in case you're wondering, the average shelf life of today's fragrances is a good three years - but every fragrance is slightly different. "If you consider Aramis Classic, its chypre construction will make it last much longer than another fragrance that is a sheer floral," Trudi says. "However, we do not know if they were kept in the same conditions as the Titanic bottles would they also leave a fragrant residue." But she does say in general the chypre and oriental fragrance families usually last longer than other fragrance families, since they use woods, musks and resins.
To ensure the longest shelf life of your favorite scents, the best way to store them is in the refrigerator. "In the fragrance industry, many of the volatile raw materials, such as the citrus oils, are kept in refrigerated rooms during manufacturing," Trudi says. And if refrigerator space is tight, at least keep them stored in a dark environment and out of the sun.
Keywords
Get the latest beauty news and inspiration!
Sign up for our newsletter to receive the latest from Beauty Blitz delivered straight to your inbox.