What's In My Bag: Celebrity Makeup Artist Mary Phillips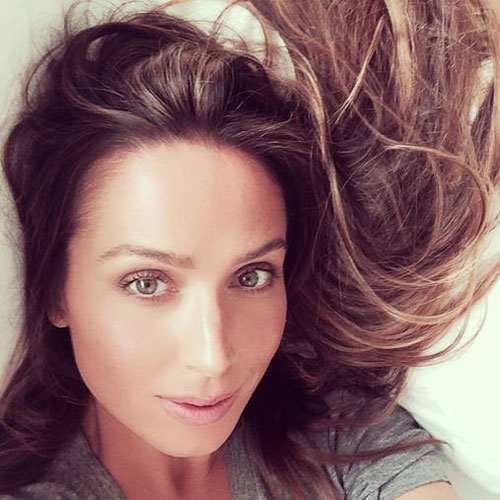 Twelve tubes of lipstick? Poetry scribbled on Sephora receipts? Keys to a Harley? You can tell a lot about a person by the contents of her bag. In our What's in My Bag series, we ask beauty and style insiders to spill the contents of their purses in hopes of finding a few gems.
The Subject 
Celebrity makeup artist Mary Phillips has painted some of the most beautiful famous faces in the industry. She's been Jennifer Lopez's personal makeup artist since 2006, and has grown quite the roster of clients since. We're talking Chrissy Teigen, all three Kardashian sisters, and Gwen Stefani. Major! Here's what this talented lady keeps in her Balenciaga bag below!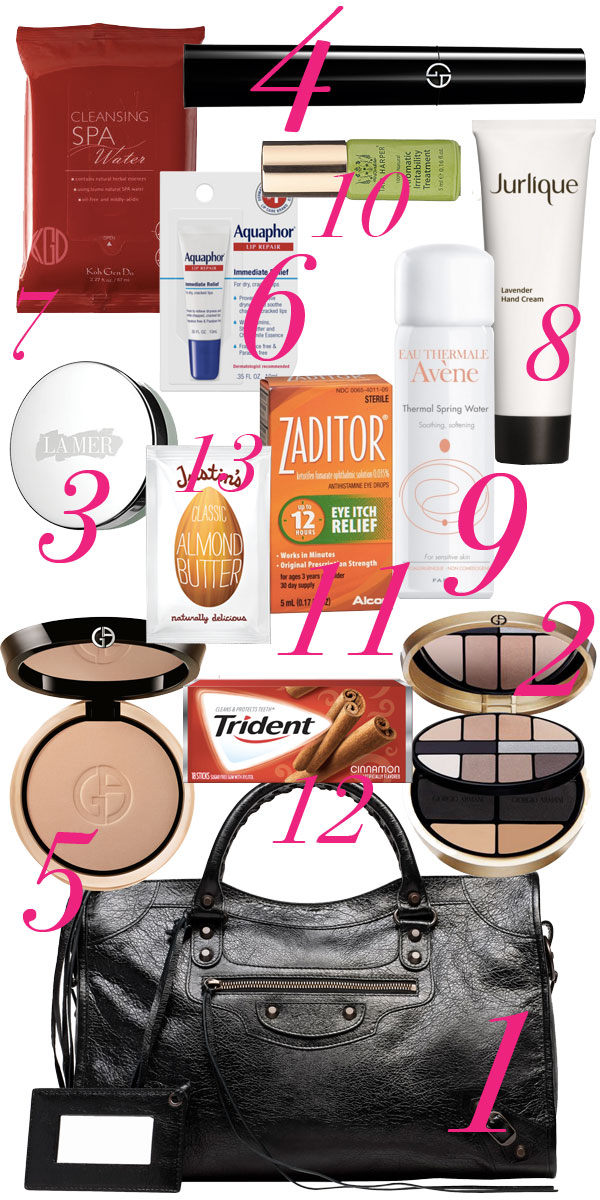 The Bag 
"I love all sorts of styles, but for me on a day to day basis, I love a genuinely classic bag, (which makes my answer quite literal) because my go-to happens to be
Balenciaga's "Classic City" bag
(1)
. [It's] simple and chic, timeless and appropriate for all real life occasions, it covers a lot of my personal "taste" checkmarks. 
Due to my occupation, (which is on an almost everyday basis) my "uniform" tends to be more casual, but that doesn't mean that I waiver on quality, quite the opposite actually. Perhaps it's because I'm a makeup artist but I just pay very close attention to detail, and my purse is no exception. Size, durability, practicality, color options - "Check". "Check'. "Check" and "check". The bag's inimitable details: braided handles, optional "messenger" strap, tasselled zips and leather-encased mirror... It's a Balenciaga, it's beautiful and this one in my opinion is the brand's staple so it's sort of iconic in that sense, I love mine!"
What's Inside 
(2)
Giorgio Armani "Luxe Is More" Holiday 2015 Palette
: "This is their new Holiday compact, (which is super pretty and doesn't "accidentally" open, the consistency of the products themselves have not broken - etc) The golden compact also comes with a travel sized Ecstasy Lacquer in shade No.402, which is a beautiful vivid red. Need I say more? But seriously, the colors in this palette have you covered from day to night."
(3)
La Mer Lip Balm
: "I love all things La Mer, and have become addicted to this! Scrubs, Chapsticks, Medicated Products of all sorts and organic varieties... This stands up against all of that, so don't suffer sticker shock too badly because the proof is in the pudding and this works." 
(4)
Giorgio Armani Eyes To Kill Mascara
: "It's a very good balance of length and volume for an everyday lash. Very minimal flaking, smearing, deflating. It can stay fresh during a flight and even in warmer environments like LA... In October. Hah!"
(6)
Aquaphor Healing Ointment
: "This is a life savor if some area of your skin is super parched. You get that instant penetration of product into a problem area and it's instantly soothed."
(7)
Koh Gen Do Cleansing Spa Water Cloths
: "While you can use these all over, I prefer them for my face. They're so refreshing and not in any way harsh. They leave you feeling squeaky clean and there's a nice little tingling sensation after you use them, as if your skin is still getting cleansed somehow."
(8)
Jurlique Lavender Hand Cream
: "The lavender scent of this lotion is indescribable. It is a true lavender that smells heavenly. The lotion is so rich and creamy and leaves my hands feeling hydrated, moisturized and not greasy feeling at all."
(9)
Avene Thermal Spring Water
: "I love face sprays, but not all are created to go in your purse. Glass one's, caps that fall off easily — all that scares me and it's not worth the risk of something breaking or shattering inside your purse. The packaging of this is very purse friendly, and I love that this particular spray is a one size fits all, as far as skin conditions. You don't have to be afraid of someone borrowing it and having any sort of bad reaction. I'm a makeup artist, and I think most people tend to think I might have a Mary Poppins bag of tricks and remedies, so I try to be prepared in some sense of that assumption."
The Quirky and Unexpected 
(10)
Tata Harper Aromatic Irritability Treatment
: "Aromatherapy, crystals, astrology: I believe it all! This smell is a rather bold earthy scent, but you can deny it's calming effects! Try it, you might get hooked!" 
(11)
Zaditor Eye Drops
: "My eyes are very sensitive and I need something stronger than the normal stuff - One drop and it knocks out any irritants instantly!"
(12)
Trident Sugar Free Gum, Cinnamon
: "Gum is a must have for me. Professionally and also regarding hygienic politeness in general. Everyone should have some sort of breath refresher on or around them." 
(13)
Justins Almond Butter Packets
: "For when I'm hungry between meals, these are not only ideal to just throw in your purse and dispose of when you're done, but they're also pretty healthy too! Just enough to tide you over!"
Keywords
Get the latest beauty news and inspiration!
Sign up for our newsletter to receive the latest from Beauty Blitz delivered straight to your inbox.