31 Days of Pink: October 8
For the eighth day of our pink nail art Odyssey, we're giving you a DIY pearl manicure using essie cosmetics. Aside from raising awareness for a cause very near and dear to our hearts, we're giving something extra to you, dear readers. We're awarding the essie BCA collection to a reader who comes up with the most clever name for today's manicure.
How to enter: Tell us what you'd name today's manicure in the comments section or Tweet us at @BeautyBlitz.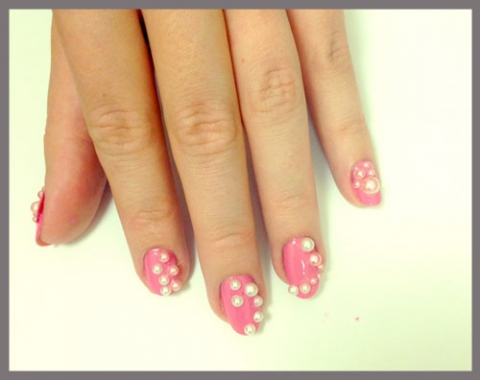 This 3-D pearl manicure reminds us of champagne bubbles fizzing across our fingertips. Champagne is a great celebratory treat, and we're celebrating BCA month with some bubbly nails. Below, we show you how to create it at home.
What you'll need:
- A medium-color pink polish. We used essie polish in I Am Strong from the new BCA collection. 
- Self-adhesive faux pearls from a crafts store. We used different-sized, white pearls and pink pearls.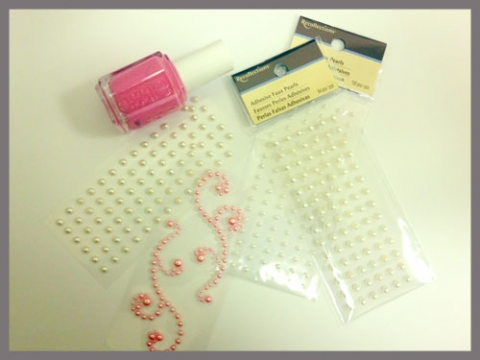 Step 1: Paint your nails with two coats of pink polish. 
Step 2: Apply topcoat. We recommend doing step 2 and 3 for one nail at a time so the topcoat stays wet and the pearls stay in place.
Step 3: Use a tweezer to apply pearls to the nail. We applied ours in a swirl pattern to give the effect of fizz. Use different sizes and colors - the design is up to you! 
Step 4: Kick back, sip some real bubbly and enjoy your effervescent nail art!
Keywords
Get the latest beauty news and inspiration!
Sign up for our newsletter to receive the latest from Beauty Blitz delivered straight to your inbox.