Why Does This Anti-Aging Cream Cost $675?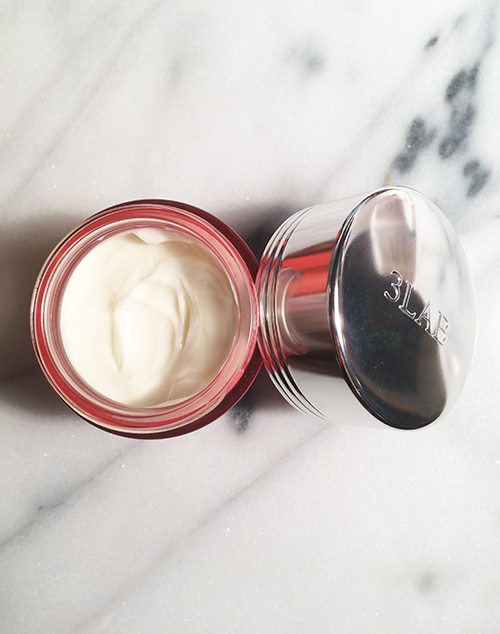 If you can pick up an anti-aging cream that does the job for under $30 at the drugstore, why spend hundreds of dollars more on a pricier product? It's a worthy question. My job has given me the chance to try everything from the highest of high-end to the most affordable skincare products. Sometimes the difference is obvious — the more expensive creams tend to have more appealing textures, scents and packaging — but often, the active ingredients are similar. (Retinol, for example, is one of the most scientifically-proven-to-be-effective ingredients, and it's found widely in the beauty aisle.) Does that mean higher price points are all about marketing?
To find out what really sets an uber-expensive cream apart from cheaper products, I asked Marc Cornell, Sr. Scientist of Research and Innovation for 3LAB, to break down what goes into making the brand's new Anti-Aging Cream.
At $675, the "AA cream" is a serious investment (though it's not the the most expensive product in the line; 3LAB's Platinum Collection features a Super Cream that's $875). So why does it cost so much?
For one, there's the potency. "The AA Cream features a proprietary, patent-pending blend of bio-based marine actives appropriately named Marine Repair Complex (MRC)," Cornell told me over email. "This unique complex is added to the 3LAB AA Cream at 20% for a premium treatment level performance." In simpler terms, there's a lot of good stuff in there — not just fillers.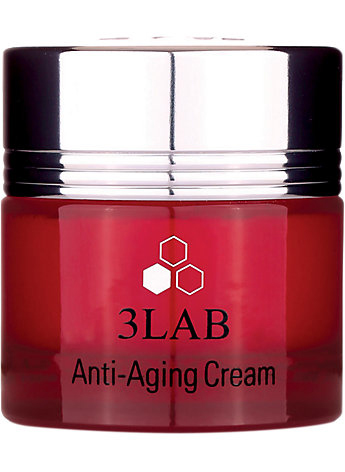 Making all that Marine Repair Complex isn't easy, either. "One of the bioactive compounds in the Marine Repair Complex is produced by a microorganism which lives and thrives in the extreme weather of Antarctica," and produces a protective protein to survive, Cornell says. That protein also happens to have anti-aging benefits for skin. To collect those bioactive compounds, the microorganism is put through a fermentation process. "This biological manufacturing process is nothing like the traditional synthetic chemical manufacturing process," Cornell explains. "There are no dangerous solvents used or toxic waste products produced."
Finally, the combination of actives in the cream is designed to ensure it covers all the bases when it comes to signs of aging. To address wrinkles and fine lines, the cream "utilizes a unique species of red macroalgae which has a specific micronutrient complex that helps skin maintain its water balance," Cornell says. "This botanical is combined with a state of the art peptide to boost production of skin firming proteins (collagen and elastin)."
Additionally, "The most recent research on skin aging shows that antioxidant protection is essential in maintain healthy skin," he continues. "The 3LAB AA cream uses a combination AOX (antioxidant) protective system utilizing botanicals and the most stable form of ascorbic acid to 'shield' the skin from free radical attack."
All of this reminds me of an article I read once that broke down the many precise details that go into making a high-end pair of jeans: a specific type of thread, a stitching style that can only be done in a few factories around the world, denim made from cotton that had been grown in pesticide-free fields. To an untrained observer, the jeans might look similar to a $40 pair, but there were a lot of decisions that went into making them special, all the while increasing their price tag.
Does that mean you need a $675 face cream to look younger? The 3LAB Anti-Aging Cream is definitely a luxe experience, with a rich, creamy texture that feels like a splurge when slathered on. That's not to say you'd look noticeably less youthful if you used something else that's several hundred dollars cheaper — who could say? But now you know exactly what goes into the pricey stuff, and it's not just packaging.
Keywords
Get the latest beauty news and inspiration!
Sign up for our newsletter to receive the latest from Beauty Blitz delivered straight to your inbox.