4 (Healthy!) Ways to Prep for Your Big Event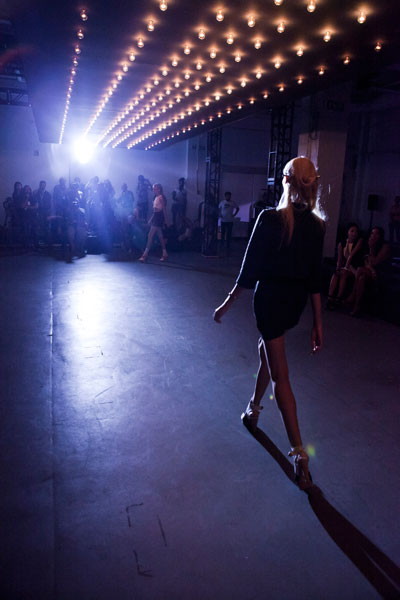 Are you ready to face the photogs? (Photo: Mat Szwajkos)
While models and actresses have entire teams of people prepping them for events, for the rest of us it's a mostly DIY affair. So we were thankful to read these tips from nutritionist Keri Glassman on gearing up for a major occasion (whether it's a date, birthday or vacation). The best part? None of them involve juice cleanse torture or begging a designer's showroom to let you borrow a gown. 
1. Exercise Steady
Get 45 minutes of aerobic exercise and 15 minutes of weight training each day the week before your main event. Alternate days between different muscle groups to allow muscle recovery and growth time, for example: shoulders, triceps, calves and hamstrings one day; back, biceps, quads and abdominals the next.  And don't forget to stretch for at least 5 minutes before and after your workout. The morning of your big day, do some good ol' classic push-ups and crunches to boost blood flow and invigorate you for the night. Also, most people find more muscle definition in the hours immediately following their workout, which is a nice added bonus.
Fact: You will shed pounds by burning calories in your aerobic exercises and tone muscles with your weight training. Exercising increases blood flow which helps with circulation, giving your skin a healthy glow. Exercise can also help reduce stress and help you sleep better, which are both needed to calm your nerves for your special occasion.
2. Sleep Deep
Aim for 8 hours a night, settle for no less than 7.  For some reason sleep has become one of those things that we give up to fit everything else into our busy schedules, but sleep should really be a top priority, especially when we want to be looking and feeling our best.
Fact:  They don't call it "beauty sleep" for nothing.  While we sleep, our body's natural antioxidant melatonin, a sleep hormone, fights off free radical invaders.  If you're not getting enough sleep at night, you're reducing the amount of time that melatonin gets to fight off wrinkles, and those bags under your eyes will only get worse.  By getting enough sleep at night, we will not only look and feel well-rested, but our immune system will be strengthened.  What a bummer it would be to feel sick and run down on the red carpet!
3. Drink Up
Drink 8 glasses of water and 2 cups of green tea a day.  The day before your special occasion, drink a cup of dandelion root tea as well.
Fact: Sounds counter-intuitive, right?  But by drinking water throughout the day, you reduce bloating, flush out toxins, hydrate your skin to achieve a healthy glow, and keep your digestive organs in good working order.  Green tea has been shown to boost metabolism and dandelion tea will help flush you out, further reducing toxins and any bloating.
4. Pamper Thyself
Cleanse!  No time or money to book that expensive facial?  Have no fear, your cleanser is here.  Give this easy homemade cleanser and mask a try and you will almost be able to feel the antioxidants and nutrients seep into your skin making it soft, smooth, and younger looking.  Don't forget to moisturize twice daily.
Pink Dairy Cleanser: Each day in your countdown, use this quick and easy cleanser by mixing 2 teaspoons milk, 2 teaspoons pink grapefruit juice with pulp, and 2 teaspoons Greek plain yogurt or sour cream until smooth. The yogurt will gently exfoliate and stimulate collagen, to help firm your skin.  The pink grapefruit will protect your skin from sun damage and the formation of free radicals.
Soothing Green and White Mask: 7 days and 4 days before the big day puree ¼ can white beans and 5 cucumber slices in a food processor until smooth.  Gently massage the mask onto your face and let it sit for 15 minutes before rinsing off.This refreshing mask will help sooth redness and inflammation and leave your skin feeling soothed.
Want a nutritionist in your kitchen? Keri's Nutritious Life Meals service delivers a healthy breakfast, lunch, dinner and two snacks to your doorstep daily. For more information, visit nutritiouslifemeals.com.
Keywords
Get the latest beauty news and inspiration!
Sign up for our newsletter to receive the latest from Beauty Blitz delivered straight to your inbox.