Should You Put Your Skin On A Diet?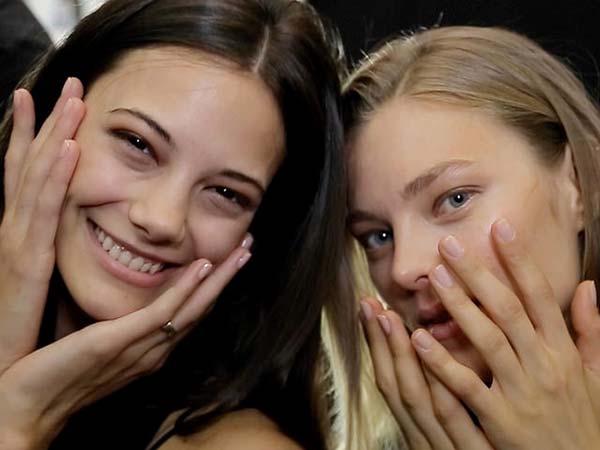 There's a new diet fad causing a ruckus and it involves a really scary word: fasting. To put it simply, the
5:2 Fast Diet
requires five days of a regular diet and two days of an under 500 calorie diet (or fast) to help you lose weight and get you on a journey to a healthier lifestyle. Seems like an interesting concept, right? But what if we took that premise and used it to better our skin? 
The 5:2 Fast Diet has already inspired a new beauty fad in the UK. And now, it's making its way across the pond. Here's the scoop: the 5:2 Skin Diet utilizes the same five day to two day ratio, requiring the participant to go makeup free for two days out of the week. For those two days, your skin gets a chance to breathe and detox, resulting in a healthier, more youthful glow. Do you dare? 
But before you grab those makeup remover wipes, skincare expert and founder of her own namesake skincare brand
Indie Lee
weighs in on this new trend.
"Going makeup free for two days a week will enable the body to detox from harsh chemicals, toxins, and pollutants that may be lurking in the makeup products you apply," she says. "It will give your sebum the chance to heal itself, reducing inflammation caused by toxic overload and will support the healing of skin conditions such as psoriasis, eczema and dry skin." 
While Lee fully promotes this idea, she also says that simply ridding yourself of makeup is only half of the equation. You've also got to make sure you're cleansing your face thoroughly, using products that fight free radicals, treating your skin with antioxidants and nutrients, and eating right. 
So next time you're spending your weekend Netflixing, take a makeup load off and give your skin a break. You're bound to have a nice glow come Monday morning. 
Photo courtesy of OPI. 
Get the latest beauty news and inspiration!
Sign up for our newsletter to receive the latest from Beauty Blitz delivered straight to your inbox.