9 Nail Art Blogs to Inspire You
I've been dying to get a nail art manicure for awhile now, but I've been wondering: Am I supposed to bring a photo like I do with a haircut? Do I have to know what I want? Is it like getting a tattoo, where it's totally lame if I pick a design off the shop wall?
I turned to the internet, which - like beauty editors - has become obsessed of late with wildly adorned digits. Here are some of the coolest sources I've found so far.
Sophy Robson
Have you heard? UK-based Sophy Robson, one of the most sought after nail artists in the biz, has collaborated with a little beauty chain called Sephora on a series of nail art designs. You can find how-to videos on Sephora.com, or if you're not keen to DIY, have a pro paint on one of Sophy's designs at a store near you. Meanwhile, the mani maven's own blog is a treasure trove of new nail ideas - and the place we go to peep the newest trends before they explode.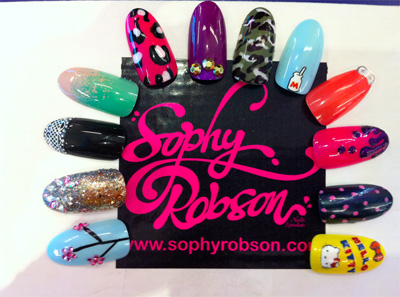 The Illustrated Nail
Sophie Harris-Greenslade, another UK nail artist, shows off unbelievable graphic tribal, animal print and pop art-inspired designs on her Tumblr, The Illustrated Nail.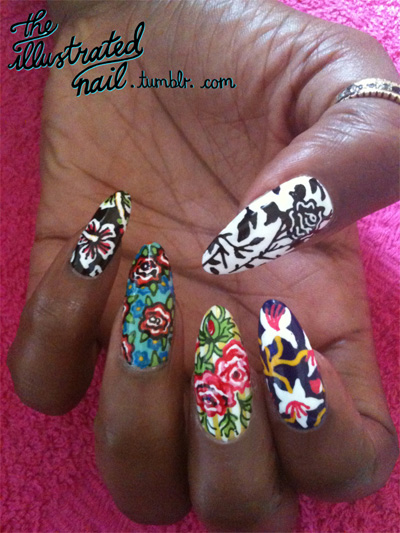 Burgers and Nails
Take one part crazy, inspiring nail art, add one part juicy hamburger, and what do you get? This genius Tumblr.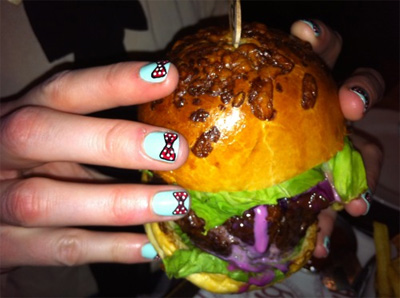 Blood Rose Nails
On her blog Blood Rose Nails, Brooklyn nail artist Fleury Rose posts inspiration shots as well as her own stunning handiwork, such as her to-die-for Galaxy Nails.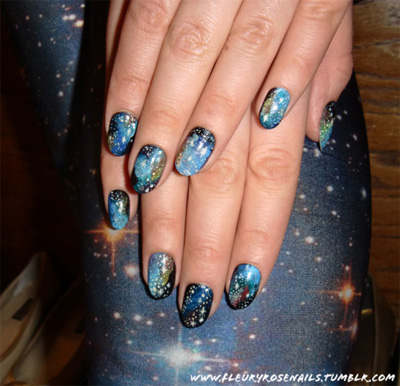 Wah Nails
This amazing London salon specializes in nail art of the anything-goes variety. Their rainbow "Aztec" designs are killer!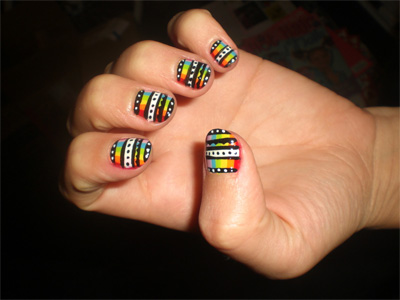 Disco Nails
Sick of the same old leopard spots? A Japanese nail artist posts her awesomely creative designs on this blog.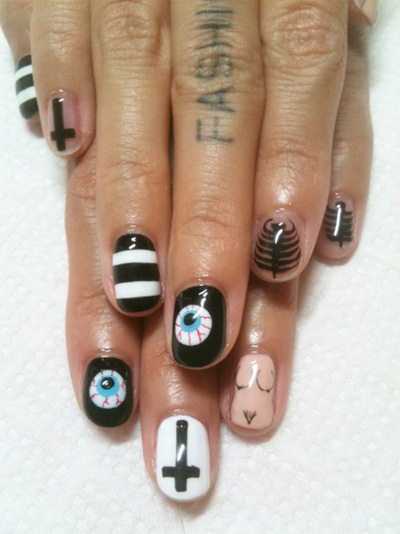 SuPa Nails
Berlin-based illustrator/designer Susa creates graphic art for fingertips. We're obsessed with her pixelated designs.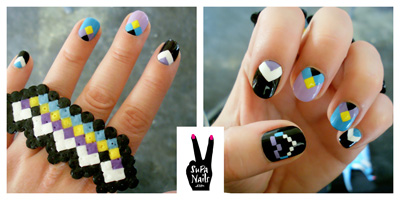 365 Days of Nail Art
The looks on this blog by NAILS Magazine (check out their fascinating website) run the gamut from adorable to scary, but they're never, ever boring.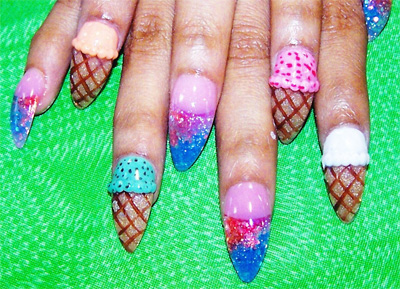 F**ck Yeah Nail Art
Tons of inspiration from pros and non-pros alike will have you saying, "I could do that!"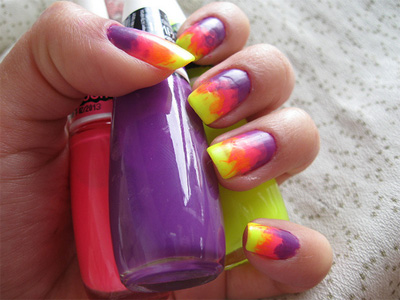 So, did I miss any good ones? Where do you find your nail art inspiration?
Keywords
Get the latest beauty news and inspiration!
Sign up for our newsletter to receive the latest from Beauty Blitz delivered straight to your inbox.