Almond Oil for Sensitive Skin
After falling in love with DHC all over again, it really made consider the benefits of oil for your skin, and really the skin on your face. My sensitive skin constantly has me going back to fragrance-free, gentle and often natural options.
I remembered learning about Weleda and the brand's philosophy when I was writing the Cult Product Profile for Weleda's Skin Food. I was totally impressed by the brand's history and innovation long before organic skin care was a current day trend. It also made me want to go back to the basics and treat my temperamental skin to Weleda's Almond Line for sensitive peeps like myself.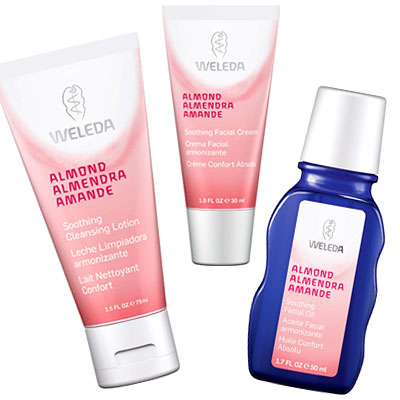 The key ingredient in all the products in the range is almond oil, and even with my somewhat acne-prone skin, it actually improved my complexion. So much for worrying about oil-free?! It's gentle enough for my easily aggravated skin and is free of fragrance (even natural fragrance from essential oils). Considering that it's fragrance-free, it does have a nice aroma. It's slightly earthy, but you can smell the sweetness of almond. The use of almond oil is a great source of hydration for pretty dry complexion, plus it helped to smooth out my bumpy texture (from totally unwanted blemishes).
My favorite part about Weleda is the fact that it's a great holistic brand that's easily accessible. You can find this skincare line (among other great Weleda products) at Target, Whole Foods and specialty stores. Go, Target, for picking up a truly great brand - from farming it's own ingredients to delivering healthy products.
Keywords
Get the latest beauty news and inspiration!
Sign up for our newsletter to receive the latest from Beauty Blitz delivered straight to your inbox.