How Well Are You Aging? This App Can Tell By Looking at Your Facebook Photos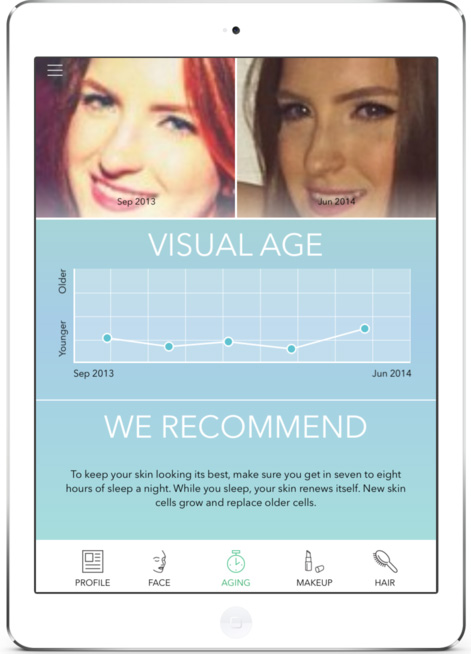 Not too long ago, I posted a #TBT photo from 2008, and a friend who didn't know me then was shocked at how young I looked. At 30, I'm still youthful enough to not have to worry (too much) about wrinkles. But reading her comment, I thought, yikes — do I really look like I've aged that much in six years?
Now I can find out
exactly
how much older I look, thanks to a new iOs app called
Beautiful Me
, which debuts today in the
App Store
.
The free app lets you pull in up to 500+ Facebook photos or images from your device's photo albums to analyze the change in your face over time, which it charts on a (potentially depressing) graph. 
Beautiful Me also uses your photos to figure out your true skin color and undertone (cool vs. warm), your makeup preferences for lips, eyes and cheeks, and your hair color. Not only does it show how your hair has gone from, say, lighter to darker over time, it suggests new makeup and hair color shades you might like based on your past choices.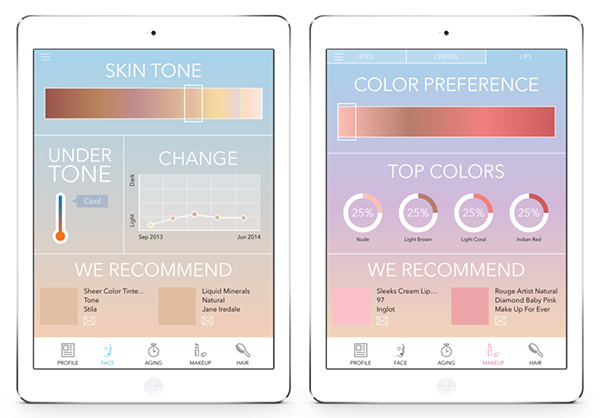 The idea behind the technology is that by looking at multiple photos showing different lighting conditions and facial expressions, the tool will give more accurate results than current apps that only let you upload a single shot. "While most apps only use basic analysis of a single photo, the combination of big data and machine learning algorithms used in Beautiful Me gives users a much more accurate description of their skin profile," says Miriam Pettinen, Director of Partnerships and Mobile Strategy for the company behind the app.
So, how did my face fare under the scrutiny of the app? While my graph definitively shows that I'm aging (to be expected), the app actually thinks I look younger in my wedding photos from last year than I did in that #TBT from 2008. It must be all the
sunscreen
.
Keywords
Get the latest beauty news and inspiration!
Sign up for our newsletter to receive the latest from Beauty Blitz delivered straight to your inbox.