The Real Reason Behind Large Pores (+ The Fix)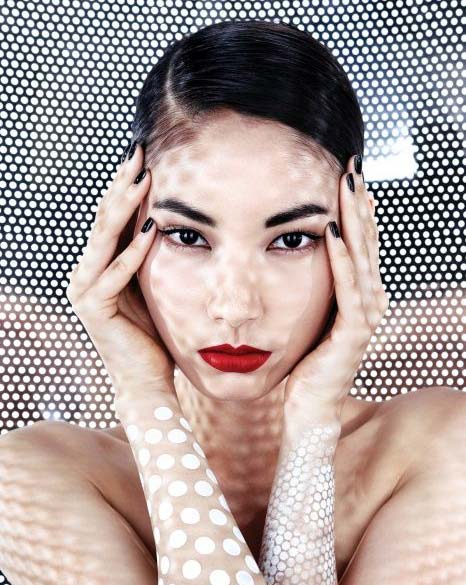 Photo: Vogue Korea
It's time to stop focusing on wrinkles, guys. Turns out, they only impact five percent of your face, and there are actually other imperfections that contribute to making you look older. According to dermatologist Dr. Neal Schultz, it's the other 95 percent that's problematic. Part of that is enlarged pores – and you all know how I feel about those. 
Enlarged pores are really hard to fix. Trust me, I know. But Dr. Schultz says that it's what's inside the pore that's making it bigger and bigger. He calls it "pore sludge" and he just launched a treatment to get rid of it. 
"Enlarged pores are more common because increased oil is more common. That's more common because there's more stress." he says. "I think combination skin is the new normal, because so many of the patients don't have a normal balance of oil and water. They have excess oil and dry skin. Excess oil is what's driving enlarged pores." 
Pore sludge is a mixture of excess oil and dead cells. "[If you] want to see what normal pores look like, look at an eight-year-old's nose, or an eight-year-old's face. Because until the oil starts, there's no such thing as enlarged pores," says Dr. Schultz. That's where the problems start occurring. Because your oil glands don't know what this pore sludge is, they just continue to produce oil, which then results in a clog. "The oil is going to expand the size of the gland, and then expand the size of the pore," he adds. "If you want smaller pores, you've got to get rid of the sludge." 
That's where Dr. Schultz's new Dermstick for Pores comes in. "The problem with most pore products is that they don't dissolve the sludge. The reason that the Dermstick for Pores works is because, besides having my renowned glycolic acid, it also has specific ingredients that dissolve the dead cells and the oil. We made it so it didn't irritate the surrounding skin, but [it was] strong enough to dissolve the dead cells, clump and oil." 
The Dermstick for Pores by
BeautyRx
is housed conveniently in a click stick dispenser for controlled application. It also keeps you from applying too much, because Dr. Schultz says less is more when it comes to skincare (
these two products
are the only exception). And, get this, clinical studies showed that out of 32 people who used the Dermstick once a day for 28 days, all had a 100% reduction of the appearance of their pore size. Say what!?
Keywords
Get the latest beauty news and inspiration!
Sign up for our newsletter to receive the latest from Beauty Blitz delivered straight to your inbox.