Buy Now: Chantecaille Ultra Sun Protection Sunscreen Broad Spectrum Primer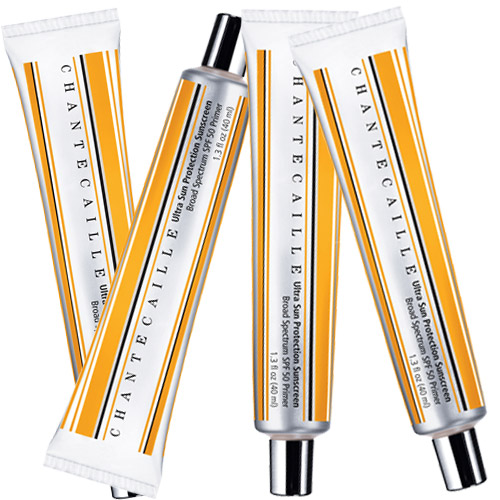 Sunscreen: you're probably tired of hearing about it. But, now that warm weather days are here, sunscreen is crucial (although, it's important to wear it all year long). One of our problems with facial sunscreen is that it's another layer of product we have to apply in the morning. Thankfully, Chantecaille's latest SPF offering is also a makeup primer, so you kill two birds with one stone when applying your makeup in the morning. Genius! 
You may be thinking that it's probably too greasy to be a primer, since most sunscreens tend to be on the oilier side. Well, you're wrong. The Ultra Sun Protection Sunscreen Broad Spectrum SPF 50 Primer is oil-free and super lightweight so it won't clog your pores. It actually mattifies the skin to make it the perfect canvas for your favorite foundation. Sold yet? There's more. 
The formula is made up of three sun protectors: avobenzone, octisalate, and octinoxate. The triple threat increases UVA and UVB protection by 50 times! It's also made with cherry blossom, lemon balm and white tea extracts for their anti-inflammatory benefits, and carnosine, a natural anti-glycation ingredient that protects the collagen in your skin. 
The Chantecaille Ultra Sun Protection Sunscreen Primer is available at Chantecaille.com for a whopping $88. Although it may not be an average price for a sunscreen, the multi-tasking properties sure do justify the price. You'll probably save tons of money on anti-aging and sun damage skincare products in the long-run. 
Keywords
Get the latest beauty news and inspiration!
Sign up for our newsletter to receive the latest from Beauty Blitz delivered straight to your inbox.