Buy Now: Proactiv+ 3-Step System
You can't think of fighting acne without thinking of Proactiv. It's become the heaven-sent line for clearing skin and keeping it that way. Although, we don't think Proactiv needed a face-lift, the new Proactiv+ is here and it's better than ever. The women behind this brilliant skincare regimen, Drs. Katie Rodan and Kathy Fields, have reformulated the system and packed it with more medicine and skincare benefits for a smarter way to target acne (hence the +).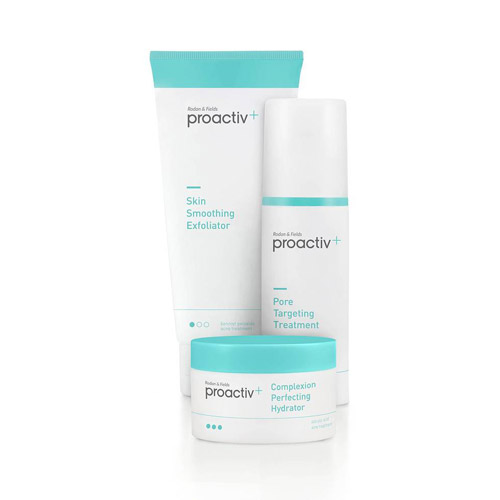 Proativ+ just launched with it's new 3-Step System, plus a Skin Purifying Mask to complement the products for a full-blown complexion makeover. The first step is a Skin Smoothing Exfoliator made with 2.5% benzoyl peroxide, pore resurfacer, moisture complex, and mild cleanser all in one. The deep cleanser kills acne-causing bacteria while smoothing the skin's surface to reveal a more glowing and healthier complexion. The second step is a Pore Targeting Treatment featuring a "Smart Target" benzoyl peroxide, which is designed to bring the acne medicine right into your pores without causing dryness or irritation. This helps kill acne-causing bacteria at the source and prevents new blemishes from forming. The final step in the system is the Complexion Perfecting Hydrator, which not only heals blemishes and breakouts, but also delivers solutions to dryness, irritation, uneven skin tone, excess oil, redness, and large pores. There is no easier way to get clearer skin than this system.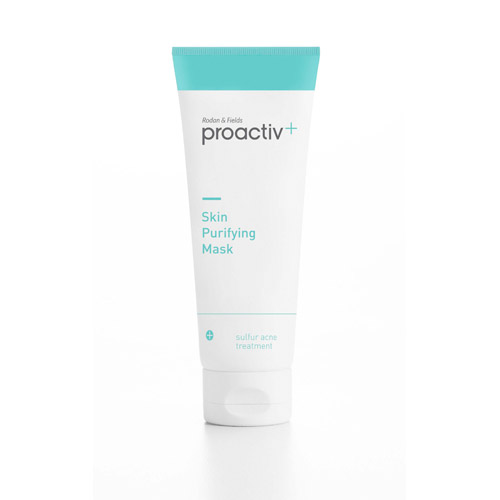 In addition to the 3-Step System, the Skin Purifying Mask is an extra team player in the fight against breakouts. It's packed with antioxidants, vitamins and botanicals that condition the skin. This facial in a tube contains kaolin clay to absorb pore clogging impurities and sulfur to dry up acne blemishes. It's perfect for an oily T-zone area and can even be used as an overnight spot treatment.
The Proactiv+ 3-Step System is priced at $29.95 on an individual or monthly basis. Plus, if you buy the system, you get the Skin Purifying Mask for free! You can get it all at proactivplus.com or by calling 1-888-710-2161. 
Keywords
Get the latest beauty news and inspiration!
Sign up for our newsletter to receive the latest from Beauty Blitz delivered straight to your inbox.