Chanel Does '70s-Inspired Princess Hair, Makes Us Covet Curls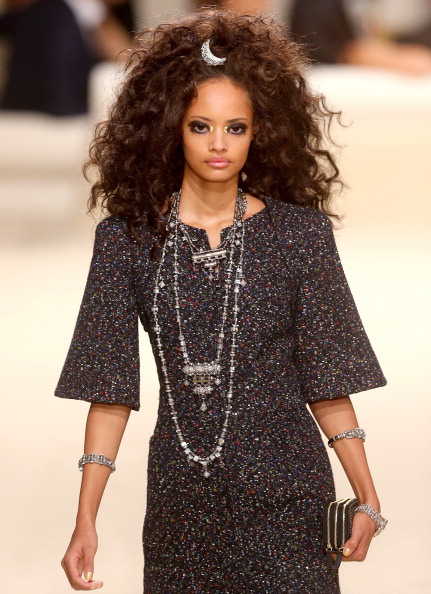 Photo: Getty Images
Sure, the
quilted oil can-shaped handbags
from Chanel's 2015 Cruise Collection show in Dubai were pretty cool — but it was the awesomely big hair created by Sam McKnight that really made us swoon.
The hair stylist posted a complete breakdown of the look on Instagram today, with plenty of tips for those of us looking to make "big hair, don't care" our summer M.O.
"The big curls were created by spraying with Sebastian forte spray, then I used a small curling iron in barrel curls all over the head. After the curls were set and left for as long as possible, I back combed the roots for extra volume with
Oribe texturiser
then brushed gently with a
Mason Pearson brush
, and teased out quite a lot, separating some curls with my fingers and leaving others and sprayed with some more Sebastian forte spray," McKnight explained in the photo caption.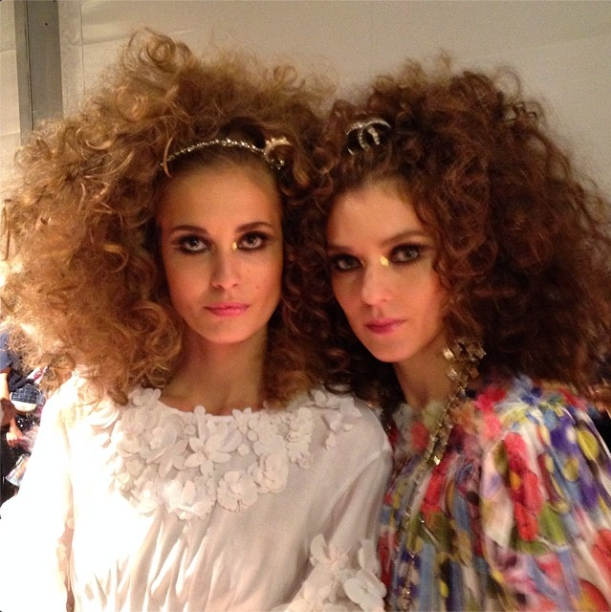 "The straighter hair was blown off the face with
L'Oréal Tecni Pli volume mousse
, then back combed high on top with a spritz or two of Oribe texturiser, smoothed over with a finishing spray of Sebastian Forte spray. After smoothing the 'bump' on top, I left the lengths and ends more or less unbrushed and imperfect to modernise the look. I used quite a few real hair pieces for exaggerated volume on the girls who had shorter or finer hair."
Photo by: @sammcknight1 on Instagram
Lest you think the looks were based on any old bumps (Snooki, Peg Bundy?), McKnight explains how he and Chanel designer Karl Lagerfeld came up with the closer-to-God coifs: "The two looks were inspired by Karl thinking of Marisa Berenson and Arabian Princesses. This was a highly stylised idea of a late sixties early seventies rich chic, brought into the teenies with a more natural, less stiff finish."
Photo: Marisa Berenson shot by Berry Berenson, Vogue October 1970
Keywords
Get the latest beauty news and inspiration!
Sign up for our newsletter to receive the latest from Beauty Blitz delivered straight to your inbox.