Cheap Thrills: Sonia Kashuk's Spring 2011 Collection
My weekend pastimes include trips to Target. From $1 crafty items to the designer collabs, I'll go to Target for no reason other than to peruse the goods. This guilty pleasure habit usually ends up in some sort of purchase - that's not necessarily a bad thing.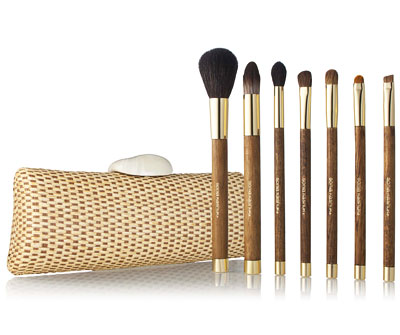 My latest Target obsession is Sonia Kashuk's Spring 2011 Collection! If you haven't updated makeup brushes in awhile or you just want an amazing deal, you have to check out the Gold Mine 7-Piece Brush Set. I'm completely in love for multiple reasons. One, the brushes are made from bamboo, so no one is identical. Two, the bristles are to-die-for soft - really! Three, it comes with a super cute case that easily doubles as a summer clutch. Four, you get all seven brushes and the case for $24.99! Yes, it's only $24.99! Thank you, Target gods!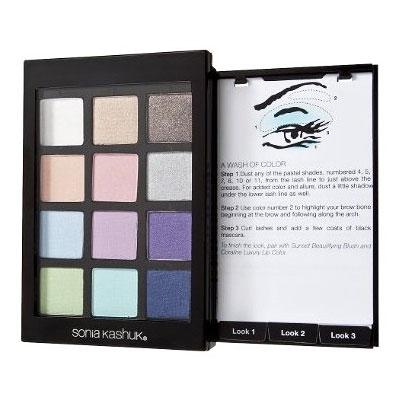 And if you're looking for something to use with those fab new brushes, I'm already flaunting spring-ready lids courtesy of Sonia's Instructional Eye Palette in Eye on Color ($19.99). Refresh your everyday look with this palette of 12 fresh shades that range from basic neutrals to pops of color. I decided to break out of my go-to champagne rut and try the light periwinkle shade, and I feel like a prettier new me! Plus, if all these shades feel overwhelming, Sonia included instruction cards that slide out and give you tips to using all the shades in the palette.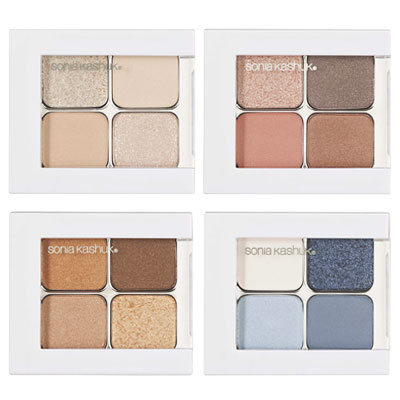 Plus, Sonia's four new Eye Quads ($12.99) are great for shimmer lovers, which I totally am! I think the three neutral shades would look great an anyone, and the pretty blue palette is great for creating a soft eye look as opposed to a heavy smoky eye.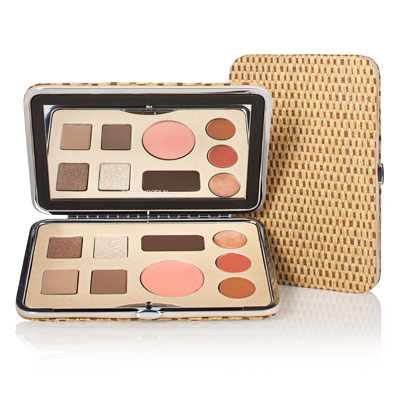 And not that you need one more reason to head over to Target, like right now, but I'm also in love with the Spring Awakening Face Palette ($19.99). The packaging looks crazy chic and gorge in your handbag or on your bathroom counter, plus the shades inside are so universally flattering! There are four eye shades, a coral cheek color, liner and three lip shades.
These are just a sampling of Sonia's latest revelations for spring - there are just too many fab things! Sonia and Target make spring cleaning your makeup bag a little too easy.
Keywords
Get the latest beauty news and inspiration!
Sign up for our newsletter to receive the latest from Beauty Blitz delivered straight to your inbox.