Christie Brinkley Launches Skincare, Changes the SPF Game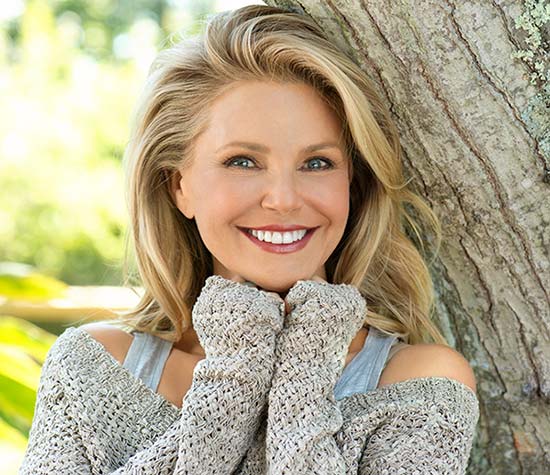 I'm going to be honest with you. I knew Christie Brinkley's new skincare line was going to be major before I even touched it. How? Because I came face to face with the 61-year-old supermodel at the launch event and got a peek at her complexion, which looks 20 years younger, up close. "I have been using a version of it for the past four years while we developed it," she told me. I was on board right then and there. 
But in all seriousness, Christie Brinkley Authentic Skincare is not your average celebrity-endorsed brand. Brinkley herself played a huge role in the development and brought on dermatologist Dr. Doris Day and a few renowned scientists to help. Together, they developed the Bio-Copper Complex, a blend of plant extracts, amino acids and copper that supports skin's defense for an ageless complexion.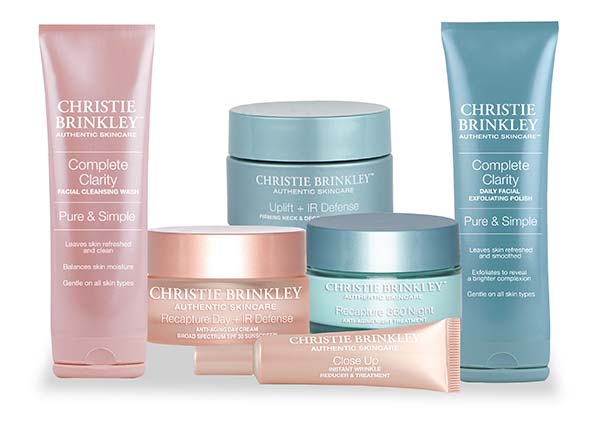 The collection includes everything from a cleanser, exfoliant, and night cream, to eye and neck treatments – all infused with the Bio-Copper Complex. Another unique thing about the line is that three of the products – the Recapture Day + IR Defense Anti-Aging Day Cream, Refocus Eye + IR Defense Serum Infusion Eye Treatment and Uplift + IR Defense Firming Neck & Décolleté Treatment – are made to protect skin from UVA, UVB and infrared rays. They're really going to change the way you think about sun protection. 
"I was a surfer girl — I grew up in Malibu — and I was out on the water day in and day out. So I have sun damage," says Brinkley. "I wanted a cream that was going to help me repair and protect me from further damage. So, I said it's gotta have sunblock. They surpassed my expectations by creating a day cream that has UVA, UVB, but it also has IR [infrared ray] protection. We are one of the first in America — this is happening in Europe now — to come out with IR protection. Infrared rays represent 54% of the rays coming into the Earth, while UVA and UVB are more like 7% or 8%. And out of those percentages, they're not all harmful rays, some are good. But that is a big chunk."  
"As a dermatologist, I have seen the harmful effects of IR rays," says Dr. Day. "This new collection will help address and fight the signs of aging while bringing greater awareness to the unexpected dangers associated with the sun and other heat sources. There's nothing like it on the market today."
Get ready to hear more about infrared ray protection in the near future, and be one of the first to shield your skin from it with Brinkley's collection. Not bad for a "celebrity skincare line," huh? 
Christie Brinkley Authentic Skincare is available on
HSN
now. 
Get the latest beauty news and inspiration!
Sign up for our newsletter to receive the latest from Beauty Blitz delivered straight to your inbox.