This New Celebrity Makeup Collaboration is So Fetch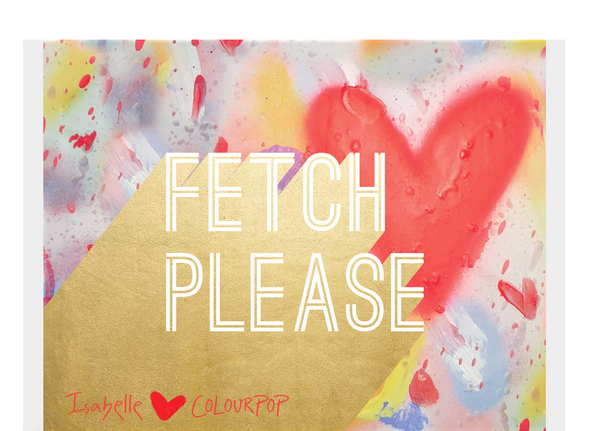 Regina George may not want to make 'fetch' happen, but I do. My new favorite makeup brand, ColourPop Cosmetics, just launched this epic set in collaboration with actress Isabelle Fuhrman (you might know her as Clove in a little movie called The Hunger Games). It's called Fetch Please and everything from the products to the box they're housed in is so, so good. 
Now, this set is the first ColourPop anything that I've gotten my hands on. Until recently, I'd only heard of the brand from a few makeup artists who used the eyeshadows on their celebrity clients for events. I was quite surprised to see ColourPop used so often, since celebrity makeup artists tend to use bigger brand names and classic cult products on their A-list clientele. So, I knew that ColourPop was more than just a indie makeup brand from L.A. The minute I touched the products in the Fetch Please kit, I realized why these artists were so into the brand. So even if you don't like the shades in this set, do yourself a favor and find ones that you love and stock up on some ColourPop. The formulas are truly top notch.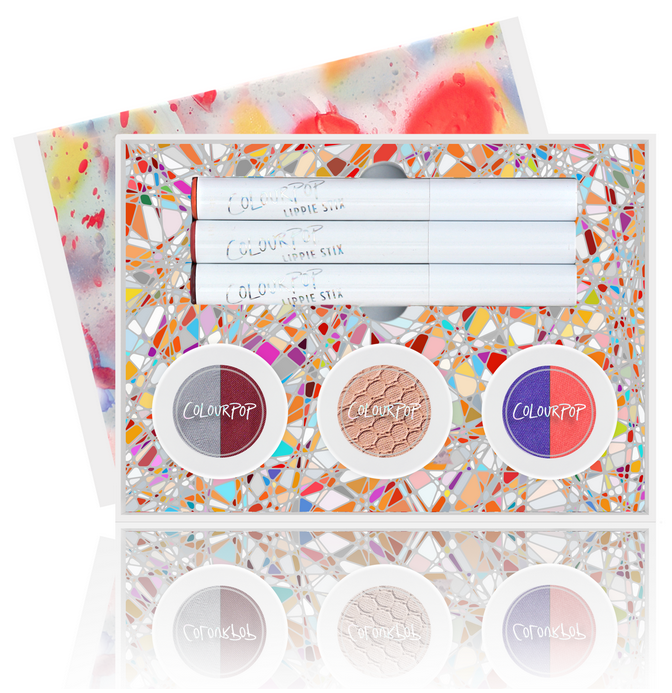 As for Fetch Please, I don't see why you wouldn't obsess over all six goodies in this kit. It features three Lippie Stix Matte lip colors in a soft mauve pink, pale nude and dark blackberry. You've got a lip color for every occasion inside. It also includes a single, dusty peach pigment, and two duos in eye-catching shades like grey, deep maroon, orange-red and violet-blue. These colors may not be for the faint of heart, but they're hella trendy and just so gorgeous. Fuhrman describes the set as, "A collection for a confident young woman who isn't afraid to stand out." You hit the nail on the head, girl. 
The Fetch Please set is available online at Colourpop.com for only $30. Yeah, did I mention how crazy affordable this brand is? Someone call Gretchen Weiners and tell her fetch is happening! 
Keywords
Get the latest beauty news and inspiration!
Sign up for our newsletter to receive the latest from Beauty Blitz delivered straight to your inbox.