Crazy: SPF is Illegal in Schools in 49 States! This Woman Wants to Change That
Bring sunscreen to school, and your teacher will throw it out. 
That's the message that some teachers and administrators are sending to students like Holly Thaggard's daughter. When her child came home from first grade with a permission slip for an outdoor field trip that stated any sunscreen in students' backpacks would be discarded, Holly - who just happens to be the president and founder of the suncare line Supergoop! - was appalled. So was the group of beauty writers and editors (myself included) who attended a recent lunch where Holly told us this story.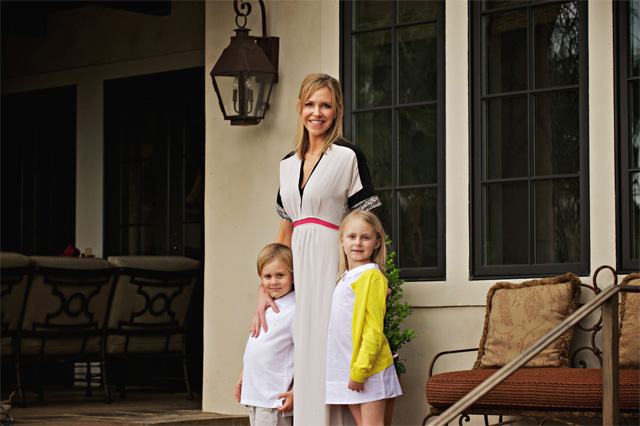 Apparently, since the FDA regulates sunscreen as an over-the-counter drug, many schools have grouped it along with aspirin, cold remedies and other medicine as a banned commodity. California is currently the only state in the country that allows students to apply sunscreen during the school day without a doctor's note or a trip to the nurse's office. Considering the time spent outdoors during recess, gym and after school sports, that's pretty ridiculous. Just one serious sunburn during childhood or adolescence doubles a person's chances of developing melanoma later in life, according the Skin Cancer Foundation.
So Holly and her company have set out to change the laws and to promote sun safety in schools with Project Backpack. Starting with the 2012 back-to-school season, Supergoop! will partner with schools in the U.S. to provide tubes of sunscreen and encourage their use before recess, field trips and other outdoor activities. For every purchase of Supergoop! SPF 30+ Everyday Face & Body Moisturizer or the Endless Summer Pump SPF 30+ Everyday Face & Body Lotion, the company will donate one backpack-sized sunscreen to a partner school.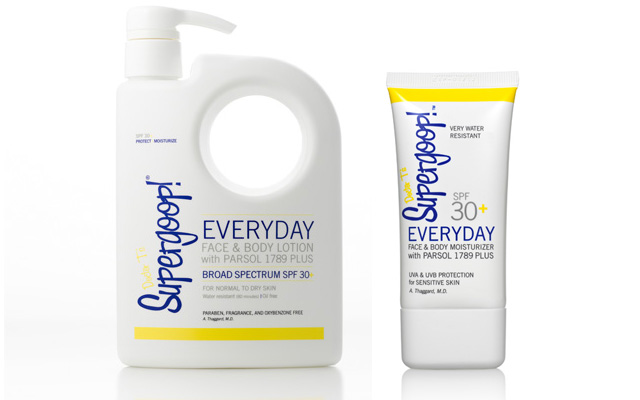 To nominate your school, visit supergoop.com/projectbackpack for more info.
Get the latest beauty news and inspiration!
Sign up for our newsletter to receive the latest from Beauty Blitz delivered straight to your inbox.