This Japanese Exfoliator is the Cure for Dull Skin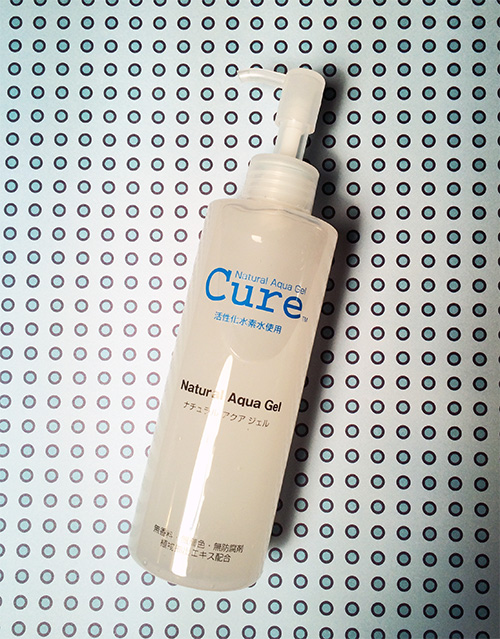 Beauty standards differ depending on where you are in the world, and so do the products that promise to make you prettier. In our Globetrotter series, we highlight our weirdest and most worthwhile finds from overseas.
We've officially entered the dullest time of year — for skin, that is. As indoor heating kicks on and humidity plummets, your complexion's surface hydration is probably drying up faster than an ornamental corn husk. No face cream, no matter how rich and greasy, can save you now. What you need is to exfoliate.
Please don't tear up your skin with a grainy scrub; there are better, gentler options out there. Like this
Cure Natural Aqua Gel ($33), a Japanese product that's reached cult status over the past few years thanks to its amazing ability to slough away dead skin as it simultaneously tightens pores.
Apparently, it's the number one exfoliator sold in beauty-obsessed Japan, which is pretty impressive considering the
sheer volume of awesome products sold there
.
To use the gel, you apply three or so pumps of the clear liquid (it's made from plant extracts of aloe vera, gingko and rosemary) to your freshly cleansed, dry skin and massage it into your face until tiny white balls of dead skin start to pill up. The process would be almost gross if it wasn't so satisfying. Once you rinse off the residue, you'll be left with the softest, tightest skin of your life. When I use it, my pores seem to disappear, and my sometimes-sensitive skin isn't left pink and irritated like it is when I use gritty scrubs. 
Now, without that shrink wrap of dead cells covering your face, your complexion will actually soak up whatever rich moisturizer you follow it with. Extra credit if you throw in a hydrating
sheet mask
— also big in Japan. 
Keywords
Get the latest beauty news and inspiration!
Sign up for our newsletter to receive the latest from Beauty Blitz delivered straight to your inbox.