Deborah Lippmann + Narciso Rodriguez Create Stormy Weather
"Stormy Weather is a shade that I created with Narciso Rodriguez," Deborah Lippmann said. "It is the ultimate deep granite crème shade." The custom blended shade is now available for purchase at lippmanncollection.com.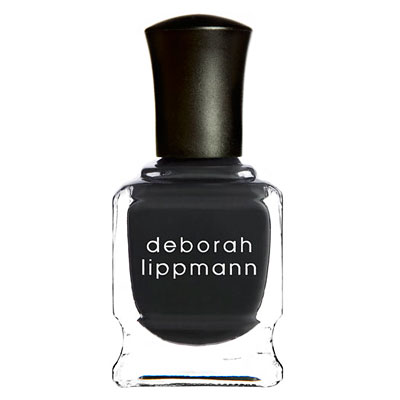 "I received a call 24 hours before his Fall 2011 show letting me know that they need a stormy gray nail for the show the next day," Deborah said. "It was the last minute but it's Narciso, of course I said yes! The change happened while hair and makeup was chosen, which was really airy, soft and minimal. Narciso envisioned his girl for the season to have a bit of edginess and the nail was the perfect place to put it."
The smoky shade is the perfect alternative to black polish, plus the gray factor keeps it more of a neutral than say a deep plum, dark navy or crimson red.
Keywords
Get the latest beauty news and inspiration!
Sign up for our newsletter to receive the latest from Beauty Blitz delivered straight to your inbox.