Diary of My #BeautySleep with Pantene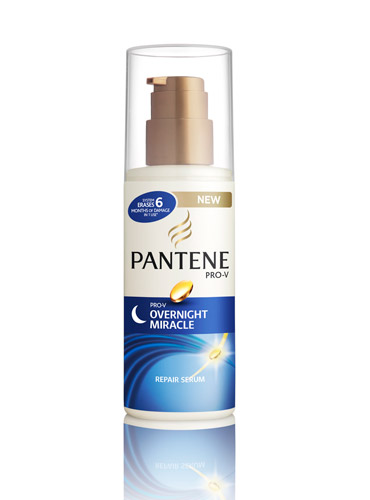 No matter how many amazing products you use, a good night's sleep is the ultimate beautifier. Unfortunately, work and planning a wedding doesn't give me much time for shut-eye. With that said, I count on a boatload of essentials to make sure I give my hair and skin the TLC they deserve. Moisturizer? Check. Facial Mask? Check. Spot treatment? Check. Eye cream? Check. Overnight hair repair? No check yet. There are plenty of products for your skin, but I was still on the market for an overnight hair treatment that actually works on my bleached and damaged strands. 
A few weeks ago, Pantene invited me to unwind and get some real beauty sleep at The Dream Downtown Hotel. How could I say no, right? I've been in love with Pantene's hair products for years, so I knew my strands were in for a treat with the new Repair & Protect Overnight Miracle Serum.  
When I arrived at The Dream, I felt immediately relaxed. I plopped down on the bed and could have immediately fallen asleep right there. (Fun fact about me: I have a serious obsession with hotel beds and bedding. There is nothing better!) I was dying to try the new Miracle Serum. I had a feeling that it was going to be the TLC my hair desperately needed. After washing my hair with the Repair & Protect Shampoo and Conditioner (a must for dull and damaged strands like mine), I applied a generous amount of the serum and combed it through before hitting the sack. 
Did you know that all of the tossing and turning you do while you sleep can really stress your hair out? Yeah, bed-head isn't the only thing you need to worry about when you snooze. Pantene's Overnight Miracle Serum actually takes advantage of your beauty sleep so you can wake up with healthier hair. Sound too good to be true? Well, it's not. Just one to two pumps of the lightweight, non-sticky serum can repair even the most damaged of hair. 
When I woke up from my ahhhhh-mazing beauty sleep, I immediately combed my fingers through my hair. It felt like every single strand was replaced with silk overnight. Did Pantene send a hair fairy to give me more beautiful hair while I slept? Nope - that's what the serum was there to do! I almost couldn't believe it. 
Want silky strands like mine? Pantene Overnight Miracle Serum is for you. I guarantee you won't be sorry. Plus, join me and Pantene for a Twitter chat tomorrow (2-3pm) to have your hair questions answered by Pantene Celebrity Stylist and Global Ambassador, Danilo and sleep expert Dr. Lisa Shives (see the complete invite below). Your hair will thank you! 
Keywords
Get the latest beauty news and inspiration!
Sign up for our newsletter to receive the latest from Beauty Blitz delivered straight to your inbox.