Meet Your New Favorite Nail Polish Brand & the Cool Girl Behind It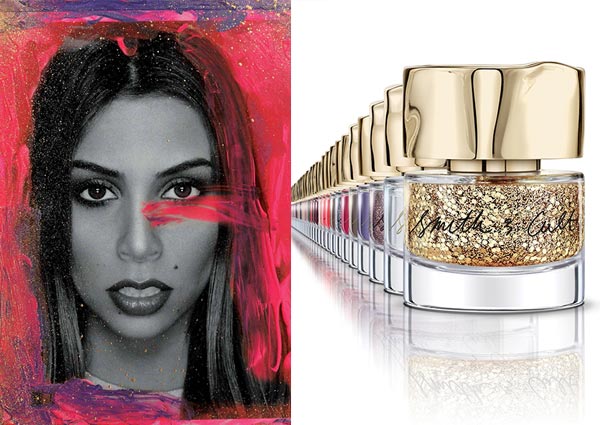 You may have never heard the name Dineh Mohajer before, but I guarantee you've owned one of her beauty creations at some point in your life (well, if you grew up in the 90s, at least). Mohajer created Hard Candy back in 1995, beginning with the brand's nail lacquers which she concocted in her college apartment. After selling Hard Candy in 1999, she went on to create Disney Couture with her business partner Jeanne Chavez. Now, Mohajer is back with something bigger and better: a luxe nail polish line dubbed Smith & Cult that has already taken the beauty industry by storm. 
What's not to love about Smith & Cult? The 32-piece collection (including a base coat and top coat) features gorgeous, on-trend hues housed in even prettier bottles. Each one has a fun, sometimes hilarious name like "Gay Ponies Dancing in the Snow" and "Cut the Mullet," so you will never forget what color you're wearing. And, of course, the formulas are top-notch – long-wearing, high-shine and 5-free (Mohajer is no rookie).  
Considering Mohajer is the go-to gal for nail talk, I caught up with the brains behind the brand to chat about everything from nail art to her favorite manicure spots. Here's what she had to say. 
Where do you draw your color inspiration from? 
"All of my memorable moments have all been guided by color: First kiss – My Little Pony pink dress. Breakups – too many colors, a rainbow of tears. Makeups – always shades of green (strange that all my moments of making up involve the color of envy). The shade of my 2nd grade teacher's lipstick – glossy red (rumors were that she was Miss Michigan at some point). My Dad's required, yet favorite, gear – muted, almost-periwinkle blue surgical scrubs. My Mom's bathrobe – simply white. All the moments that stay with me are filed in my mind by color reference and seem to permeate all that I create."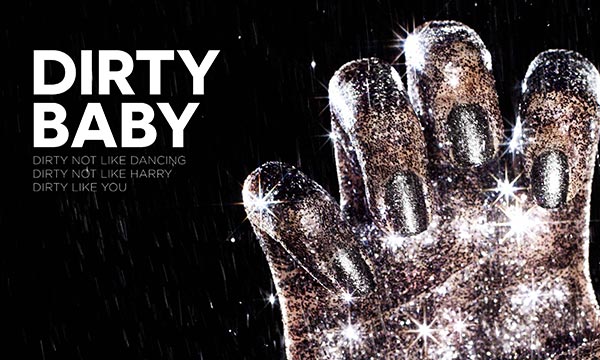 What's the story behind the fun polish names? 
"The names of the shades are a product of the chaos that transpires in my brain, bizarre characters in my life, and exciting, yet often dangerous situations I sometimes get myself into. Dirty Baby, Kundalini Hustle, City of Compton, and Cut the Mullet correlate to particular experiences which stand out as inspiring."
What are your go-to mani, pedi, formal event and overall shades? 
"My go-to manicure shade is
Stockholm Syndrome
, an opaque elephant grey. It is both subtle and elegant enough for me to wear to meetings and feign professionalism, while still seeming interesting and subversive (hopefully)."
"My go-to pedicure shade is
Dark Like Me
, a timeless aubergine nail shade. Although I don't often stray far from jeans and sweats, when I do I find it to be very smart and sexy choice to wear with an all white suit. I exercise my lofty, slightly delusional, aspirations to channel Bianca Jagger stumbling through a Haruki Murakami novel."
"My go-to formal event shade is
Dirty Baby
, a silver ultra fine glitter suspended in an obsidian base. I once wore this to a fancy country club wedding with a black Ann Demuelemeester dress (a prized piece living in my closet). Amidst the sea of pastels, I felt like a dirty baby – in the best possible way."
"My all around go-to shade is
Feathers and Flesh
. The opaque, caramel-beige shade is timeless and effortlessly alluring. It reminds me of Jane Birkin's artfully unkempt hair, black mini dress (bra optional), trademark flats, and slightly smudged eyeliner. Her 'I just threw this on' look would take me two hours to achieve, possibly two decades. Aspirations are clearly overly valued by me."
If not nail polish, what other makeup product you would like to create? 
"I'm currently developing a lip lacquer collection that will be available next year. A highlight of my career was during my Hard Candy years, when I invented the first ever glitter eye pencil, and to my shock and utter delight, went on to witness it become a bazillion dollar category within the cosmetic market. The excitement and complete surprise of this kind of home run keeps me passionate about developing future generations of innovative formulas within all cosmetic categories."
How many nail polishes do you own? 
"My home and office (co-mingled because I work 24-7) look like a nail lacquer factory at this point. There is nail lacquer seeping into every nook (and subsequent colorful stains), all over my desk, my bookshelves, even in my kitchen and sprinkled throughout my toiletry shelves. I'm guilty of being a nail lacquer hoarder and at any given moment you can find someone on my team giving themselves a manicure. We might as well start offering mani/pedi services to the public."
If you could pick one Smith & Cult color to define your life, which would it be?
"My favorite shade(s) are constantly in flux, based on the state of my life at any given moment. Today I'm partial to
Cut the Mullet
, because the diary entry is really relevant in that I am slightly over much of what used to affect me when I was younger. This, of course, is all subject to change, especially regression."
Nail art or no nail art?
"Yes, no, maybe so. The only beauty rule I subscribe to is individuality and impulse."
Glitter on all nails, accent nails or none? 
"All of the above. It should always be based on personal taste and appropriateness (or a lack there of). My definition of appropriateness in this case is limited to whatever helps a person feel like their best self."
Favorite nail shape? Real or faux tips?
"I am currently swooning over a severe, impractical, makes it impossible to type, will require stitches if you scratch yourself, Maleficent would rock it, pointy nail shape. However, I don't have the right nail beds to make it work. In the same way that women dress for their body type; certain nail shapes/lengths compliment varying nail bed types (I know, I know – another thing to worry about in the world of beauty – ugh)."
"As for real or faux tips, I vote for both a seamless, immaculate tip as well as an apparent, pronounced, just got your nails did on the Jersey shore faux tip. Express yourself with reckless abandon and follow your instinct is the best advice I can offer."
What are your favorite places to get a manicure? 
"In Los Angeles my go to spot is
Olive & June
. When visiting NYC, I always make a stop at
Paintbox
. The truth is my ultimate favorite place to be pampered and primped is in my living room."
Keywords
Get the latest beauty news and inspiration!
Sign up for our newsletter to receive the latest from Beauty Blitz delivered straight to your inbox.