Don't Be a Flake: How to Beat Patchy, Dry Skin This Winter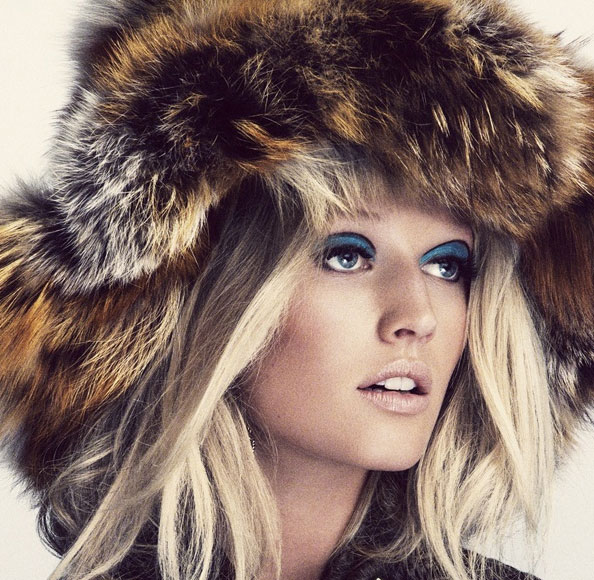 Photo: Toni Garrn shot by Nino Muñoz for Numéro Tokyo, 2012
Despite the fact that resort collection bikinis are already on clearance and
pastel-colored makeup
is in full bloom at beauty counters, there are still somehow (at least!) two solid months of winter left. If your skin is shedding like an overgrown boa constrictor at this point, you can't afford to wait until spring to get your glow back; you need a fix for that flaky complexion like, now. Luckily, there are plenty of ways to remedy dry, patchy skin even if an impromptu jaunt to Tulum isn't in the cards.
Try a konjac sponge.
I've been hesitant about physical exfoliation ever since I first learned that some scrubs can create microscopic tears in skin's surface (terrifying! and gross). But a good buffing is really the only way to go when skin is flaky — a peel or other type of chemical exfoliant tends to leave some of the dead skin behind.
My new favorite way to exfoliate is by using a konjac sponge, which has recently been touted as the biggest Asian beauty import since BB cream. Initially, I was scared to try scrubbing my face with one until I actually felt how smooth its surface becomes when wet. It's way gentler than a scratchy washcloth or stubbly sea sponge, and leaves my complexion smooth and flake-free. Sponges from the
Konjac Sponge Company
and
Dr. Sponge
are cult favorites; there's also an
Ecotools
version that you can find at drugstores.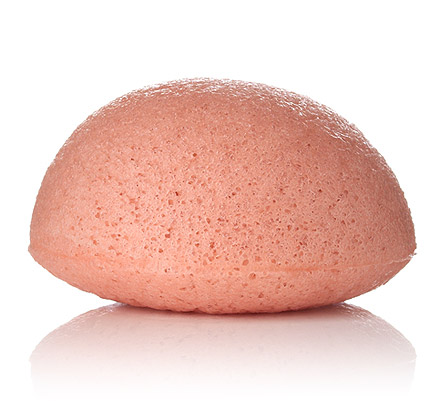 Lock in moisture.
Once you've exfoliated, it's essential to reup your skin's moisture content — or risk starting the whole flaky skin cycle all over again. Try a sheet mask for an instant hydration boost.
Garnier's Skin Renew Dark Spot Treatment Mask
is not only the most affordable version out there (about $17 for 10 applications), it leaves skin super soft, and has brightening vitamin C.
Overnight masks are also great for this time of year since they create a barrier on skin to seal in moisture, kind of like having your own personal humidifier.
Nude Skincare
just launched a new one, the Advanced Renewal Overnight Repair Mask ($48), which is trickling into Sephora stores over the coming weeks. The mask uses natural ingredients like honey and fig extract to revive skin, plus omegas 6 and 9 and an anti-aging Polypeptide Complex. Like other overnight masks, this one is more like an absorbent cream than a goopy treatment, so it won't leave a mess on your pillowcase.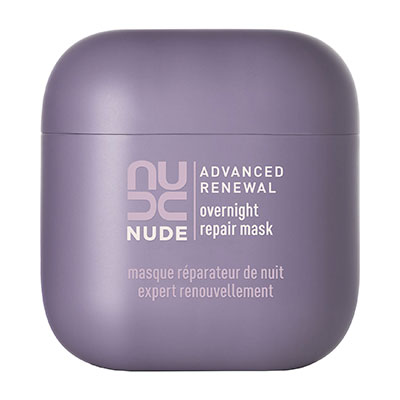 Layer up.
You know how when you wear thermal long johns under your clothes, you're so much warmer? The same idea applies to hydrating your skin. After cleansing your face — but before applying moisturizer and sunscreen — start with a lightweight lotion or moisturizing toner (not the alcohol-based kind). The liquid texture will soak into skin. Fresh's new
Black Tea Age-Delay Instant Infusion
($48) is actually a bit thicker than your typical watery toner, which makes it even better for winter. 
Your next step should be a heavier moisturizing cream, which will help create a barrier to hold all that moisture in.
Perricone MD Deep Moisture Therapy
($85) is a thick, vitamin E-rich cream that leaves skin incredibly velvety soft.
Kiehl's Skin Rescuer
($40) is on the lighter side, and does magical things to my skin. Whenever I'm feeling flaky, I'll start using this lotion and any redness or scaly skin vanishes in a couple days.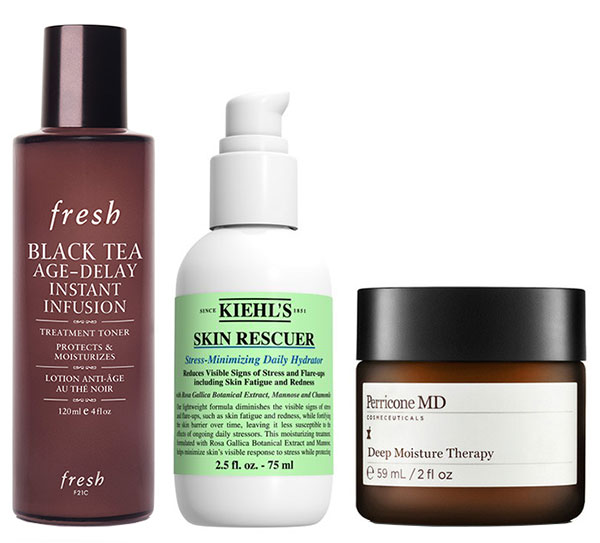 Just add oil. 
If your skin is really dry, and your moisturizer still isn't cutting it, mix in a couple drops of oil to boost its efficacy.
La Prairie Cellular Swiss Ice Crystal Dry Oil
($300) just launched, and it's divine. It's made with the brand's new Swiss Ice Crystal Complex, which features extracts from "survivalist plants" that live in the Alps — basically the Bear Grylls of the botanical world. If you're a minimalist, just use pure argan or jojoba oil, which you can pick up at Whole Foods for around 10 bucks.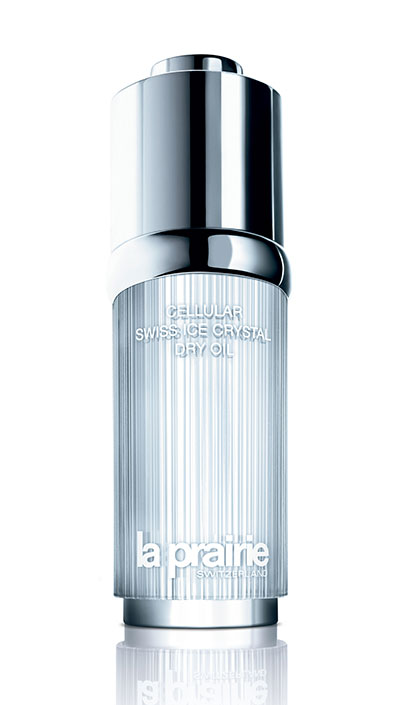 Scale back on retinol.
I'm a total retinol evangelist; using it regularly has really changed my skin for the better. But I back off my beloved
Renee Rouleau Advanced Resurfacing Serum
($82.50) a bit in the winter. The reason? Retinol works, more or less, by making your skin flake off. Try using it less frequently — say, twice a week instead of every other day.
Switch out your foundation for BB cream. 
Many foundations are drying, particularly oil-free and mattifying formulas, which not only draw attention to flaky skin, but make the problem worse by dehydrating skin's top layer. BB creams, on the other hand, usually contain moisturizing ingredients that give skin an extra layer of hydration as well as some color coverage. I like to apply BB cream (
Kiehl's
is my favorite) over my moisturizer in the winter, because again, layering is good. If I do have any dry patches, I'll smooth over them with a bit of
MAC Prep + Prime Skin Smoother
($30) on my fingertips to make them less noticeable.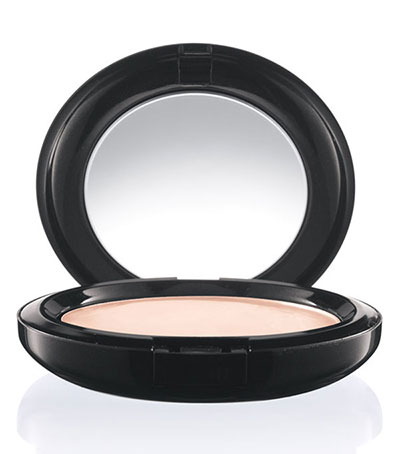 What are your favorite dry, flaky skin fixes?
Get the latest beauty news and inspiration!
Sign up for our newsletter to receive the latest from Beauty Blitz delivered straight to your inbox.