6 Extreme New Beauty Trends That Will Surprise You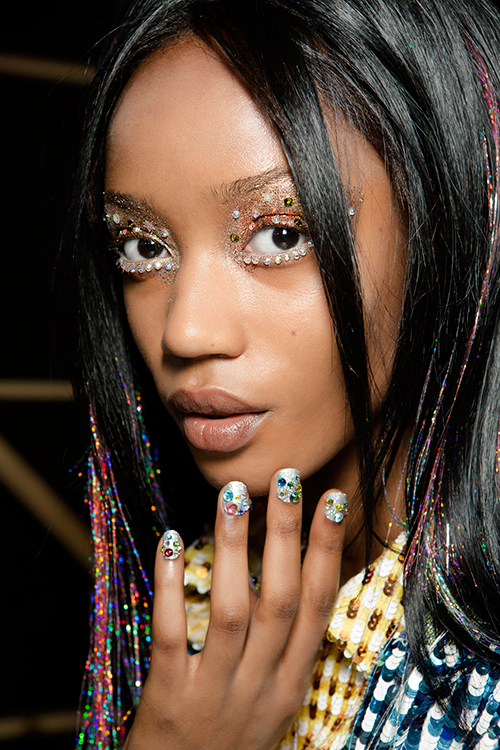 A model wears face jewels at Ashish Spring/Summer 2015. Photo: Imaxtree
Thanks to the internet and social media, beauty memes move at the speed of light. A look or a product that was obscure yesterday can become a hashtagged movement tomorrow, no matter how strange it may seem (remember when every other person in your Facebook feed tried oil-pulling?). Lately we've noticed a few unlikely trends gathering steam, even though at first glance they seem anything but mainstream. Would you try any of these?
1. Dyed Armpit Hair
It was only a matter of time before the rainbow hair movement sprouted a spinoff trend, right? While
candy-colored eyebrows
made their mark on the Spring 2015 runways, it's tinted pits that have gone viral on social media in recent months. Not a bad way to use up that leftover Manic Panic.
2. IV Drip Housecalls
Sometimes undereye concealer just won't cut it after a night of serious partying. Now New Yorkers can find relief in the form of a vitamin-infused IV drip delivered to their home or office (maybe don't tell HR). Make a reservation online, and
The Hangover Club
will send a medical professional to hook you up to an "exclusively formulated hydration solution" that will "blast nutrients back into the body's system providing pain relief, speedier cellular rehydration, and nutrient balance within 60 minutes," according to the company's press release. The treatment promises to help with nausea, headaches, dehydration and inflammation and starts at $175 — definitely more pricey than a bacon, egg and cheese on Seamless. But we've noticed a number of IV therapy clinics popping up lately, so maybe they're onto something.
3. The New Green Juice?
There's a new beauty elixir in town. Bone broth, which is made by boiling chicken, beef or pork bones, herbs and veggies for hours, is gaining popularity among people hoping to drink their way to shinier hair and a more glowing complexion. 
"Broths contain gelatin and collagen, which are wonder-nutrients for our skin," says
Dr. Frank Lipman
, founder and director of Eleven-Eleven Wellness Center in New York City. "Broth feeds the epidermis, dermis and underlying connective tissue layers of the skin from the inside out with the collagen, elastin and other nutrients it needs to plump out, helping to heal scars and smooth out fine lines." Not convinced? You can try it yourself at
Brodo
, a takeout window in Manhattan's East Village, which is selling three varieties of broth ($4-$9) in convenient to-go coffee cups.
4. Calf Botox 
According to the
Daily Mail
, some women are having Botox injected into their calves to slim their lower legs so they can fit into tall boots. When the toxin is injected into the muscle, it prevents the calf from contracting fully. The procedure can take two centimeters off the circumference of each calf for up to six months. Now for the bad news: it's possible the off-label usage — which requires a whopping 200 units, more than 10 times the dosage used for your face — could affect the way you walk and even put you at risk for fatal blood clots.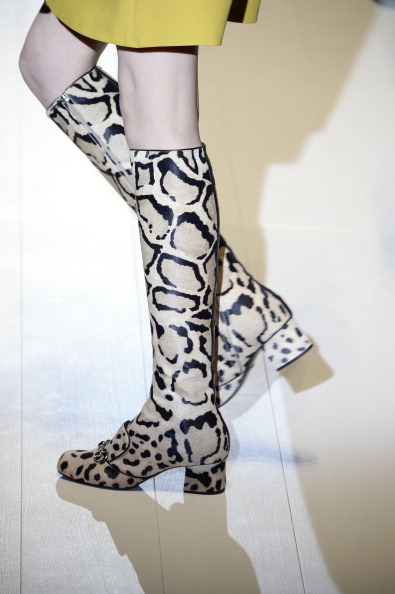 Gucci Fall/Winter 2014-2015 boots. Photo: Getty Images
5. Bedazzled Beauty
Sticking things to your face is so hot right now. We've already gushed over Dior's straight-from-the-runway
Mirror Eyes
adhesive liner patches, which manage to be both minimalist and statement-making at the same time. We're less convinced about
Benefit's Bling Brow
, a set of Swarovski crystals made for accessorizing your arches (let us know if you can figure out how to pull them off without looking like a Gwen Stefani Halloween costume). But if Spring 2015's rave-inspired looks — from Ashish's eyelid sequins to
Rodarte's glued-on eyebrow rings
— are any indication, we'll all be wearing face jewelry next season.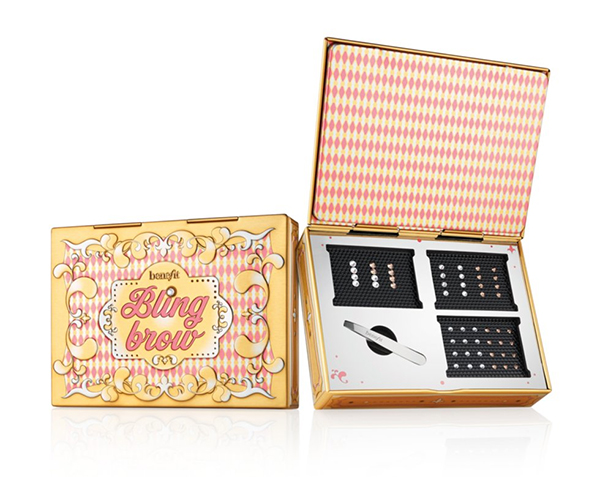 6. Chin-Slimming Needles
File this one under coming attractions. Clinical trials are currently wrapping up for
ATX-101
, an injectable form of deoxycholic acid, that will be used to melt fat from the double chin area. Pending FDA approval, it will be the first injectable drug to treat the submental area (the zone beneath the chin). Considering how many press releases we've gotten about selfie-related insecurities and "tech neck" from craning downward to peer into devices, we have a feeling this procedure is going to catch on quick.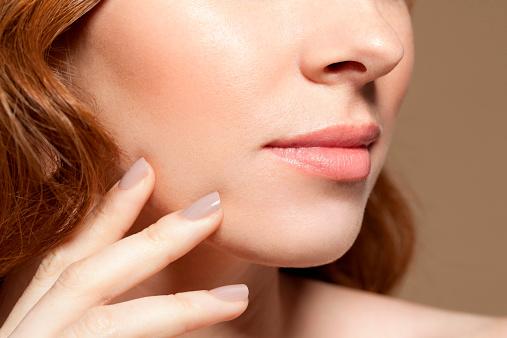 Photo: Getty Images
Get the latest beauty news and inspiration!
Sign up for our newsletter to receive the latest from Beauty Blitz delivered straight to your inbox.