How to Create a Fall Floral Arrangement on Your Nails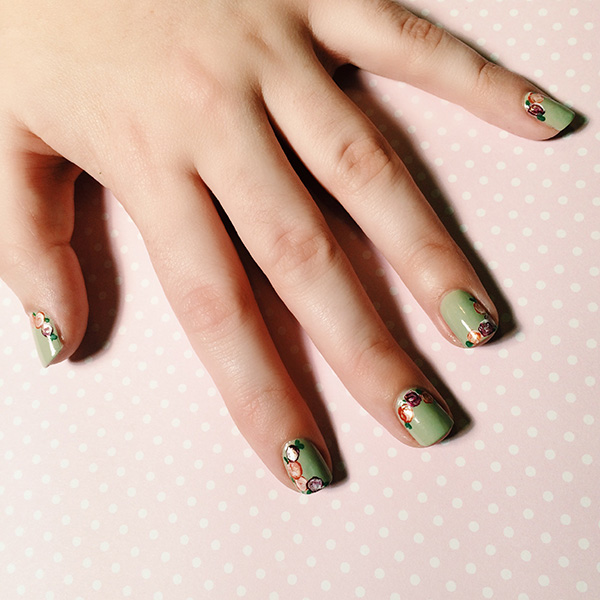 While flowers typically invoke thoughts of spring and summer, just because the weather is changing doesn't mean we have to say goodbye to pretty petals on our nails. 
My floral manicure standby is always roses. It's the ultimate classic, and with a few color changes (think shades of pumpkin, drying leaves, and red wine) it makes for a perfectly fall-appropriate design. For my nails I chose OPI Stranger Tides, Don't Mess With OPI, OPI Chop-sticking To My Story, American Apparel Port, and just a touch of CND Gold Shimmer. 
Once you've selected your polishes, don't feel daunted by the design. A completed rose mani may look complicated enough to be decals, but creating each rose is in fact quite easy. To make a rose, place four dots of polish in a circle, two in a darker shade and two in a lighter shade. Before the dots dry, use a dotting tool or toothpick to swirl the colors together. To finish off the rose, use a small nail art brush to add a few leaves.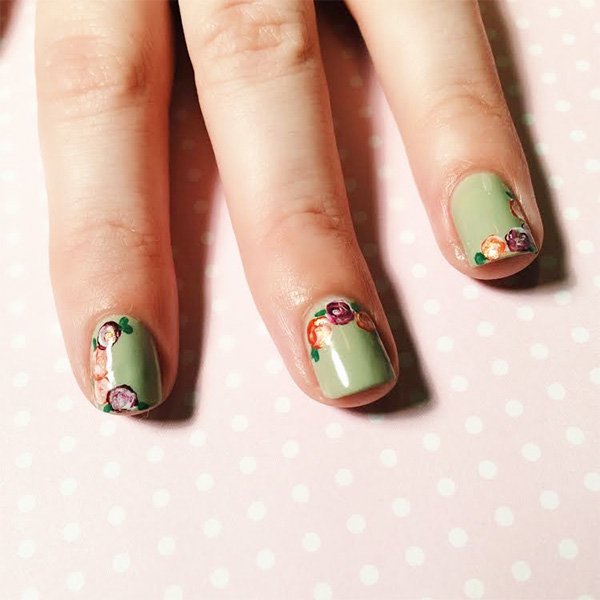 When you've gotten the hang of creating a rose, they look great clustered in different spots on the nail. I chose to group mine around the edges of my nails. And of course as a finishing touch I couldn't resist adding just a little shimmer to each rose. Shimmer is appropriate no matter what the season.
More nail art ideas:
Keywords
Get the latest beauty news and inspiration!
Sign up for our newsletter to receive the latest from Beauty Blitz delivered straight to your inbox.