Farmville for the Beauty Obsessed?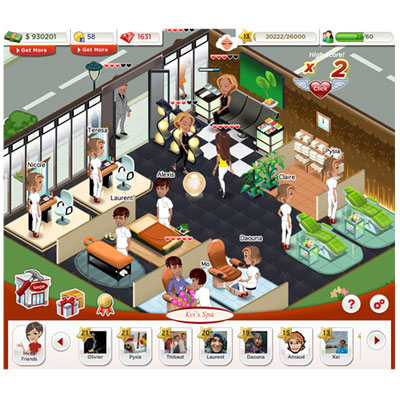 When I first heard Clarins was launching a Facebook game, I was a little worried - these types of digital initiatives can be hit or miss. But Spa Life, the result of the company's partnership with game developer FreshPlanet, is actually kind of adorable - and addictive.
The premise is this: Clients enter your spa with their mood level indicating happy, peeved or otherwise indifferent. You try to please them by getting them into mani/pedi, massage and other stations as quickly as possible, while plying them with amenities such as cups of tea and (of course) Clarins products. The happier your clients are, the more virtual "money" you make and the more you can expand your spa. The game's pace is quick and I didn't find the branding to be overly in-your-face or annoying.
So, genius marketing angle, or what? If the New Facebook hasn't driven you away, would you play a beauty-branded game?
Get the latest beauty news and inspiration!
Sign up for our newsletter to receive the latest from Beauty Blitz delivered straight to your inbox.