Five Favorites from Lush's Fresh 15
Kids may have candy stores, but beauty fanatics have Lush  - the delicious cosmetic-deli with shelves filled with skin, hair, bath and body treats handmade with the freshest organic, 100 percent vegetarian ingredients. They've developed quite the cult following since they came on the scene 16 years ago - it may have a lot to do with their environmentally-friendly ethics. Walking into a Lush store and seeing all of the colorful bath bombs and soaps while smelling the mixture of fresh scents coming from every direction is enough to make you go weak in the knees and rushing to get home and sulk in a fizzy bath.

On Black Friday, Lush is debuting 15 brand-spanking new products - some being the first of their kind! All 15 goodies, which include bath products, dry shampoo, lip tints and fragrances, are ideal for pampering yourself after a long day of shopping. Once you take a whiff, you'll be hooked! Plus, your skin will thank you. Check out my top five:
Ro's Argan Body Conditioner, $29.95


Think hair conditioner for your body. This moisturizing rose jam is made with Brazil nut oil, cocoa butter, almond and argan oil that leaves your skin feeling supple and smelling like a bouquet of roses. Like a hair conditioner, you apply it all over after cleansing your body, then simply rinse off and pat dry. 
Phoenix Rising bath bomb, $5.95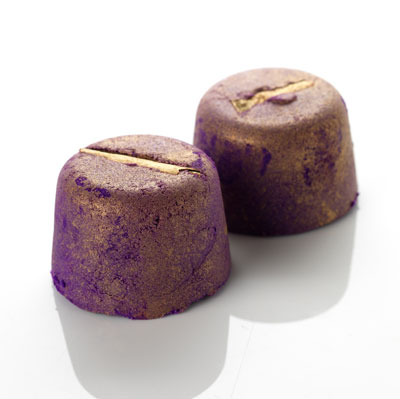 This huge bath bomb is not only visually appealing with it's metallic shades of gold and purple, it turns a dull bath into an out-of-this-world experience. It's double layer allows it to sink to the bottom of the tub and then rise back up while fizzing gorgeous colors into your bath water. Shea butter, cocoa butter and jojoba oil leave your with silky soft skin and the aroma of exotic essential oils of fruit and spices is simply to die for.
Dream Steam steamer tab, $2.95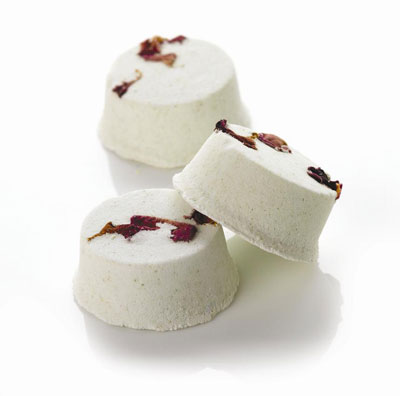 Give yourself the most luxurious steam facial at home with these dreamy steamer tabs. Plop one in to a bowl of steaming hot water or into a hot shower and let your skin absorb the chamomile and and lavender oils into every nook and cranny. Plus, tea tree oil acts as an antibacterial for the skin, while rose absolute calms redness. It's a truly magical feeling.
Latte lip tint, $8.95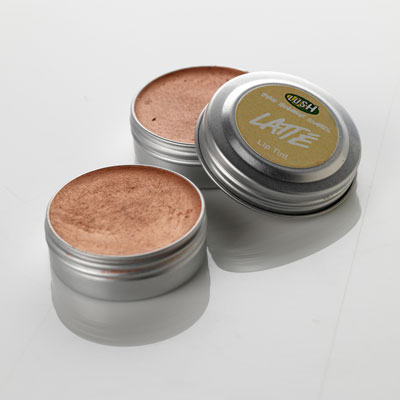 Just in time for the holidays, this seriously tasty lip tint moisturizes your pout while giving a hint of color. It's blended with fair trade coffee (for flavor) as well as almond oil, organic jojoba oil, and Japan wax. Plus - sugar, vanilla powder and vanilla absolute give it an enticing latte aroma. Before you apply - prep your pout with this chocolatey lip scrub to exfoliate and moisten for kissable lips.
Dirty soap, $9.25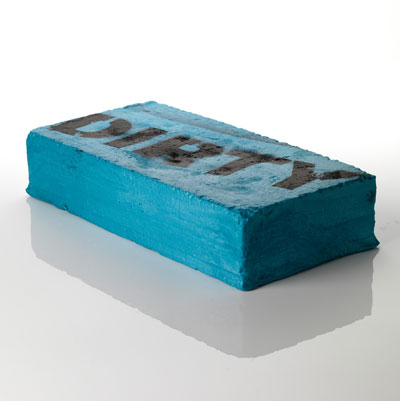 If you haven't fallen in love with the name alone, this soap's fragrant scent of spearmint, sandalwood, pine and oakmoss might do the trick. Just be careful, your man might steal it from you (it's a totally unisex scent)!
There's plenty more where that came from so make sure you stop by a Lush store or go online to see what other amazing products will hit stores after Turkey Day.
Get the latest beauty news and inspiration!
Sign up for our newsletter to receive the latest from Beauty Blitz delivered straight to your inbox.