The Met Gala Hair Trend You Can Try This Weekend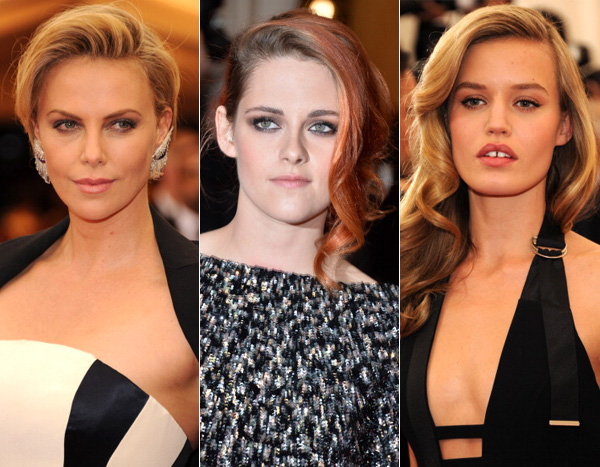 There was plenty of hair homage paid to couturier Charles James at Monday's
Met Gala
, mostly in the form of '40s-inspired, side parted waves. Take a look at beauties like Charlize Theron, Kristen Stewart and Georgia May Jagger, and you'll notice
a certain little detail that works as both a nod to vintage glamour hair and a modern trend: the voluminous, flipped side part. 
"There are many names for the style: side swoop, the Donald Trump (that's what I call it), a tidal wave and a deep side part," says Jill Engelsen, senior stylist at NYC's
Butterfly Studio Salon
, who we called upon to share her take on the look.
If you're up for crafting your very own combover, first practice saying, "You're fired!" in the mirror, then follow Engelsen's easy directions: "The best way to get hair to flip to the side like Kristen Stewart's is to blow dry the hair from wet to dry to the opposite side you want the hair flipped to. By flipping it once it's dry to the other side, you get massive volume."
Of course, the look doesn't have to be Met Ball-level polished; we actually prefer it with a bit of gritty texture (like January Jones' version from an event last month).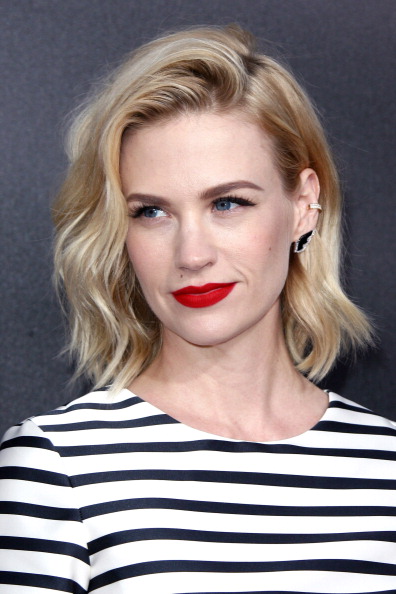 For some of us, what begins as a tidal wave eventually deflates into more of a ripple, but Englesen has a solution for that, too. "If your hair falls flat or if it is second day hair, don't fret — you can totally refresh it by spraying dry shampoo at the root, massaging it in, flipping your head upside down and blowdrying it from underneath," she says. "That pushes the dry shampoo around and disperses it properly to give it more volume and texture for it to be even better and bigger the second day."
Photos: Getty Images
Keywords
Get the latest beauty news and inspiration!
Sign up for our newsletter to receive the latest from Beauty Blitz delivered straight to your inbox.