This New Toothbrush Is Unlike Any Other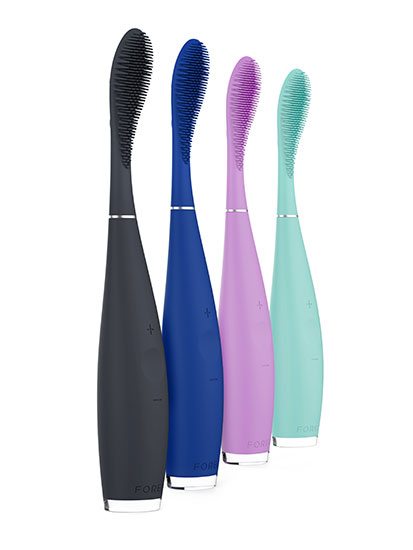 I know what you're probably thinking, "a toothbrush review is not very interesting, nor glamorous." But hear me out. I'd probably feel the same way a week ago, but after getting to know
Foreo's new Issa toothbrushes
, dental hygiene has become cool again in my book. 
The Issa is not your ordinary electric tooth brush. I mean, just look at it!
It's straight silicone (just like the brand's unique sonic facial cleanser, the Luna and Luna Mini), which means that, unlike nylon bristles, the silicone is quick-drying and nonporous. So while nylon bristles carry millions of bacteria, the Issa's silicone bristles are completely resistant to it.
When you turn it on, the Issa channels high-intensity pulsation through the brush head for cleaning and stain removal. The silicone bristles are incredibly gentle on gums and the 3D functionality of the brush heads makes it easy to get in every crevice of the mouth. You can even choose between eight different intensities.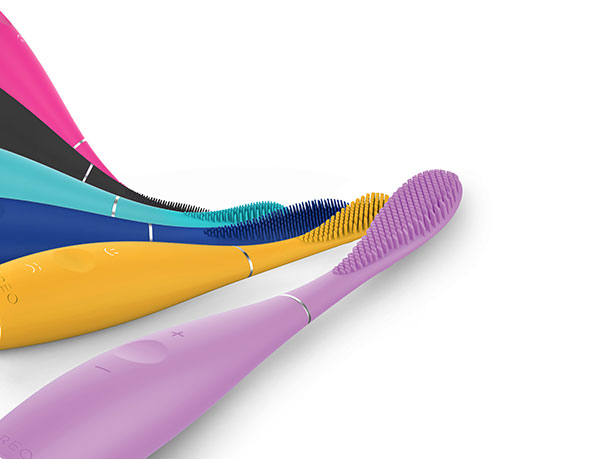 I've been using an Issa for a few days now and I absolutely love it. Everything that Foreo claims is one hundred percent true. The Issa is so gentle, brushing my teeth is like getting a mouth massage. And my teeth truly have never felt cleaner. It looks super cool and sleek, and – get this – you only have to charge it for an hour… once a year! And while it does cost more than your average manual toothbrush ($199), you only have to replace the brush head yearly. Think about how much money you're going to save with the Issa. 
The Issa is also available in Mini ($119), but with a few differences. The Issa Mini was made more for children, has a smaller brush head and a "Smile Helpers" feature that lights up to signal that the user has thoroughly brushed his or her teeth. It also only lasts for 200 uses, as opposed to the full-sized Issa's 365 uses, before you have to charge it again. 
If all those features don't impress you, then I don't know what will. Get your own Issa or Issa Mini at Sephora and
Sephora.com
. I promise you won't regret it. 
Keywords
Get the latest beauty news and inspiration!
Sign up for our newsletter to receive the latest from Beauty Blitz delivered straight to your inbox.