A Genius Way to Fake a Fishtail Braid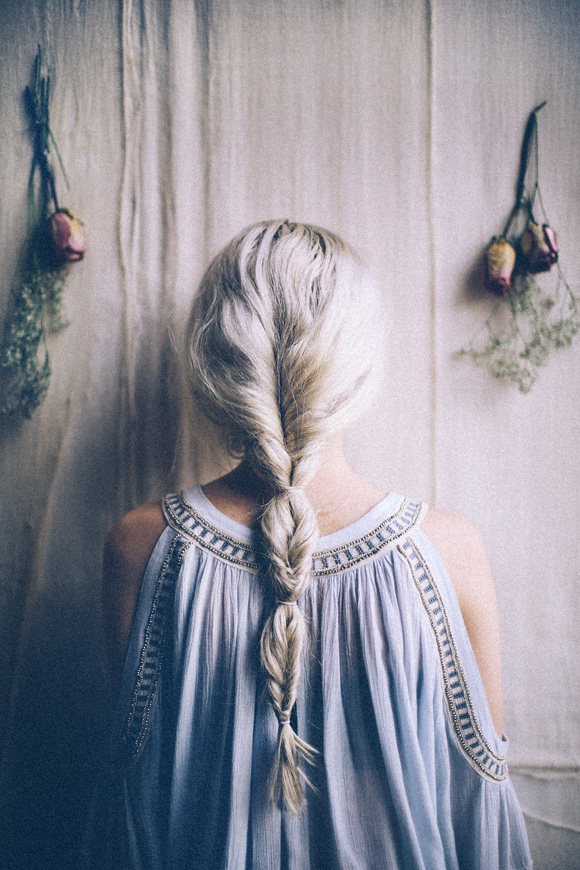 Image: Free People Blog
I like to think of myself as being makeup savvy, as in I can do makeup on myself and my friends pretty well. But when it comes to hair, I'm pretty much a lost cause. I can't braid, nor have I ever applied boxed dye. I also suck at waving my hair. The list goes on but I'll spare you. 
If you're anything like me and couldn't braid your hair if your life depended on it, you're going to appreciate this tutorial I found on the Free People Blog. It never really occurred to me that you can fake a fishtail braid, but the geniuses behind the post have proven me wrong with this insanely easy how-to that actually doesn't involve any type of braiding or weaving of the hair. As long as you can tie a ponytail, you can do this. I promise. 
The trick to faking it is creating the illusion of the fishtail shape. You know how the two ends of the braid look like they are twisted inwards into a middle part down the tail? But instead of weaving, all you have to do is loop the pony a few times to create twists. 
Unfortunately for me, it looks like this tutorial works best on longer hair, so my bob won't be seeing this faux fishtail anytime soon. But if you've got the length, allow me to live vicariously through you. The post also shows off major inspiration on how to accessorize your faux fishtail. Or, if you're suffering from split ends, copy Chanel's accessorized plaits for a chic cover up. 
Click here to see the full tutorial. 
Keywords
Get the latest beauty news and inspiration!
Sign up for our newsletter to receive the latest from Beauty Blitz delivered straight to your inbox.