A Golden Glow in Time for Spring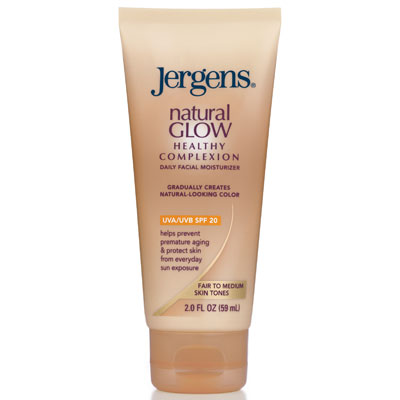 Although I'm still stuck wearing winter-ish jackets until it's warm enough to bare arms, I'm already preparing my skin for spring by adding two new products to my regimen: Jergens Healthy Complexion Daily Facial Moisturizer and Express Body Moisturizer.
I started off with the Facial Moisturizer and fell in love with the lightweight formula. My face felt hydrated for the entire day and I saw a bit of a glow after two applications. Now, after more than a week of using it every morning, I have no need to whip out the self tanner. The natural color I'm getting from this product alone makes my skin look and feel healthier. And with The Skin Cancer Foundation-approved SPF 20 formaula, I can get a gradual golden glow without damage from the sun.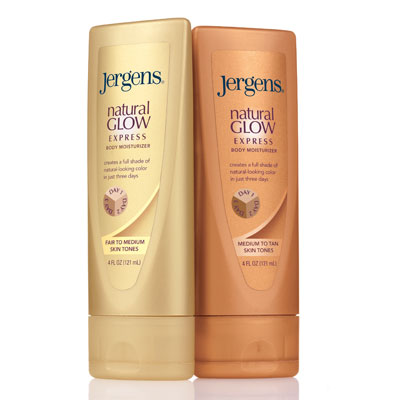 My love for the Facial Moisturizer led me to start using the Express Body Moisturizer, and now my whole body has a radiant dose of sun-free color, too! This new Express version has a higher concentration of tanner than the original Daily Glow formula, so it works faster; you'll get the full effect in just three days as opposed to the original's week-and-a-half.
Both products go for $8.99 in drugstores so they're easy to find and easy on your wallet, too. So start prepping your skin for your spring wardrobe- short-sleeves season can't be far away!
Keywords
Get the latest beauty news and inspiration!
Sign up for our newsletter to receive the latest from Beauty Blitz delivered straight to your inbox.