Pick of the Week: Pureology Hydrate Shampoo and Condition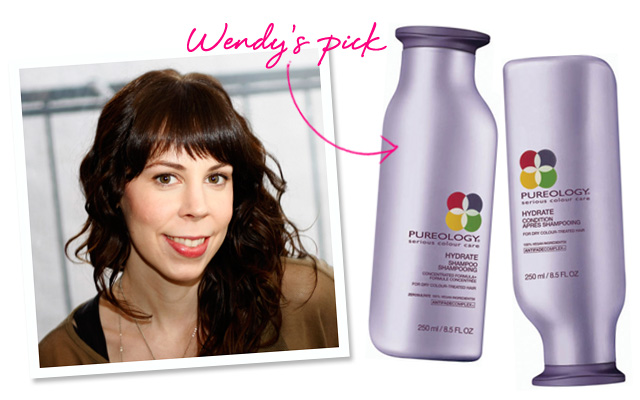 I started using color-friendly Pureology Hydrate Shampoo and Condition after my most recent dye job. The products aren't new (though their recently improved zero-waste bottles are), and this fact has made me question my whole beauty regimen: How had I missed this until now, the best shampoo and conditioner I've ever used? How many untried products are out there, just sitting in salons or on Sephora shelves, that could be so potentially life changing, if only I were clued-in enough to try them?
The good news: now I can give up my quest to find the ideal moisturizing shampoo and conditioner for my frizz-prone wavy/curly hair. This shampoo's generous lather is sulfate-free and non-stripping, and the conditioner's jojoba esters and shea butter add instant softness to my strands, while peppermint extract gives my scalp a refreshing tingle (I anticipate this being extra essential for the sweaty summer months ahead). The first time I tried this duo, my hair was glossier and smoother than it's ever been - in fact, it still is after using the products for a month now. 
Pureology Hydrate Shampoo, $27, and Condition, $29
Keywords
Get the latest beauty news and inspiration!
Sign up for our newsletter to receive the latest from Beauty Blitz delivered straight to your inbox.