Pick of the Week: (Sheer) Genius Flyaway Tamer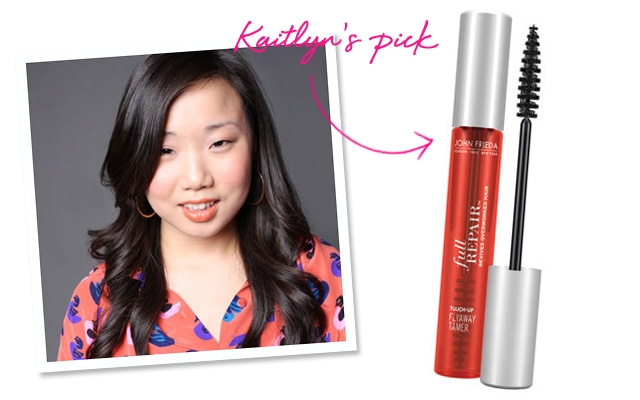 This mascara-like tube is filled with Inca Inchi Oil that can be brushed on any baby hairs, flyaways and frizz and still keep even the finest coiff looking polished. I blow dry my hair with a round brush everyday and after all my effort, my part is always left with little hairs that stick straight up. I've tried water, hairspray and even lotion, but nothing really keeps those stray hairs down. Plus, my scalp gets greasy far too fast, so I always steer clear of thick serums that would leave me looking like I never wash my hair. The oil in this tube is super light, and the brush can be wiped down or re-dipped to add as little or as much product as you need. And unlike using your fingers, the brush is made to perfectly target all the little hairs you're trying to smooth down. I carry this this with me wherever I go, so I can keep all my crazy little hairs in place.
Keywords
Get the latest beauty news and inspiration!
Sign up for our newsletter to receive the latest from Beauty Blitz delivered straight to your inbox.