Beauty Daredevil: Can I Wear Wigs Without Turning Heads?
In our Beauty Daredevil series, we convince an intrepid reporter to try an experiment that we're too chicken to test ourselves. For this installment, contributor Jane Kirby gets inspired by classic actress hairstyles and travels around New York City wearing wigs to emulate their looks.
Have you ever felt like that woman in the movies who freaks out and cuts off all of her hair? I've been itching for a drastic hairstyle change, but have suffered through many a bad haircut, so wigs were the natural go-to option. Adding to my curiosity, I had also just seen the retrospective of American artist Cindy Sherman at The MoMA. Sherman works without assistants, has been her own model for a career of 30+ years, styles her own costumes, makeup and - of course - wigs.
This assignment was a whimsical take on hairdos and my style choices came directly from specific movies unlike Sherman's art. Sherman has done many of her 'non' self portrait art collaborations in fashion. She worked with Rei Kawakubo for a Comme des Garcons ad campaign. Juergen Teller shot her for Marc Jacobs ads, and in 2011 she was the model for the MAC fall collection. Her makeup was typical of her incredible range: not necessarily the standard glamorous cosmetic face. In one photo, her makeup was styled as a Bozo-like clown.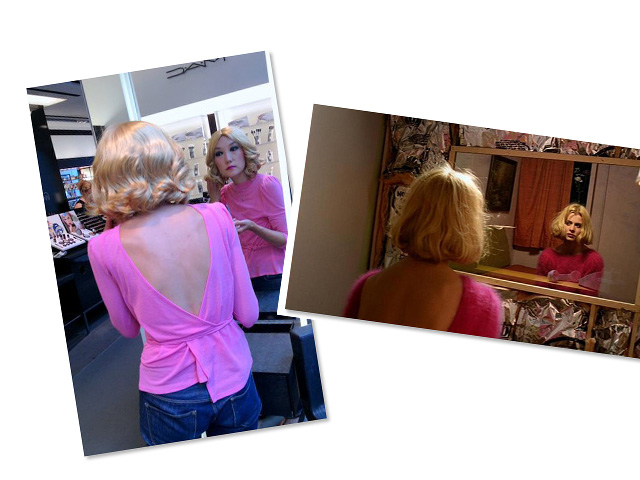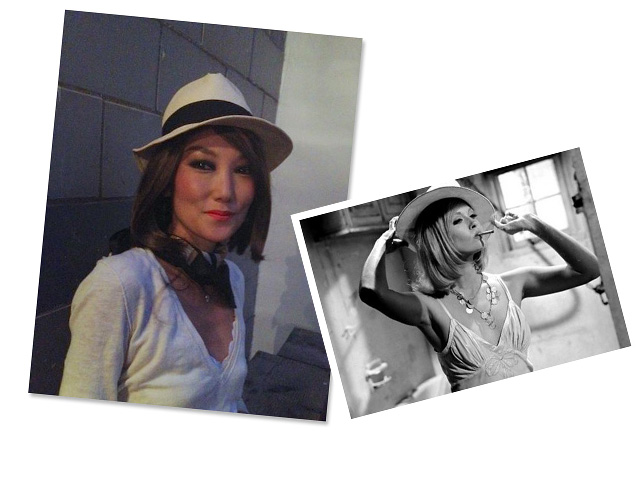 On visits to MAC, Sephora, and Bemelmans Bar at the Carlyle Hotel, no one batted an eye. The wigs came from Hello Cosplay, an online anime costume store, Ricky's NYC, and Wigs and Plus Beauty Supplies.
 
Some quick tips: If you have allergies, take an antihistamine. Wigs are itchy! Pack a small umbrella (rain + wigs = not cute). Hide them from your pets. If swallowed they could be harmful to pets. My cat Taco wanted to investigate.
Keywords
Get the latest beauty news and inspiration!
Sign up for our newsletter to receive the latest from Beauty Blitz delivered straight to your inbox.