Behold, a Chic Topknot for Shoulder Length Hair
The blunt bob is having a moment right now, with everyone from Jennifer Lawrence to Beyoncé getting in on the action. But as someone with above-the-shoulder-hair, I know how hard it is to not wear the same style every single day. One of the looks I miss the most is the top knot. It was always my go-to when I needed my hair out of my face and off my neck during the summer. Now that my hair is shorter, I can't even get a mid-pony without my strands falling out at the nape. #bobproblems 
But who says you can't rock a topknot with a bob? I recently started wearing a half up, half down knot that looks just as chic as the full head version. The best part? You don't need short hair to wear the look; it looks awesome on long hair, too! Follow these easy steps to get the look. 

- one small rubber elastic 
- a handful of bobby pins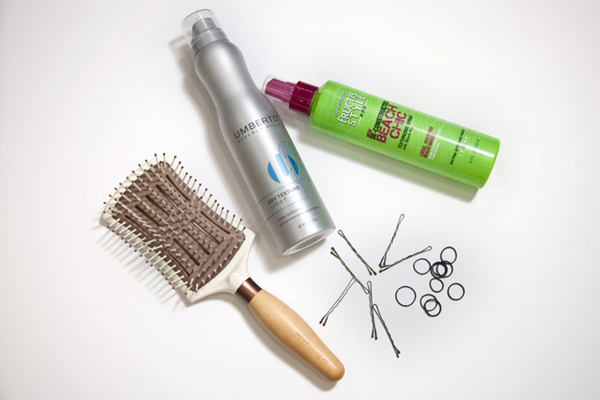 Get the Look: 
Step 1: Start by spraying your dry hair with some sea salt spray for better grip. 
Step 2: Make a bungee out of two bobby pins and a hair elastic. Simply loop both pins into the rubber band at opposite ends.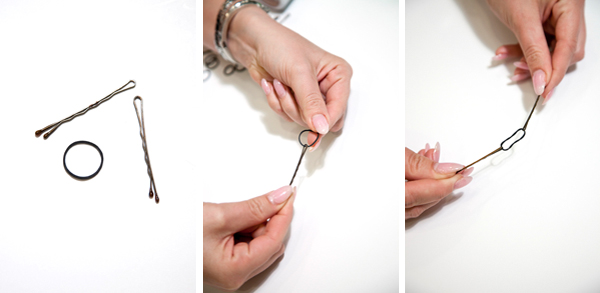 Step 3: Gather the top half of your hair into a ponytail at the crown. 
Step 4: Stick one of the bobby pins of the bungee underneath the ponytail and wrap the elastic around the pony before inserting the other bobby pin to secure.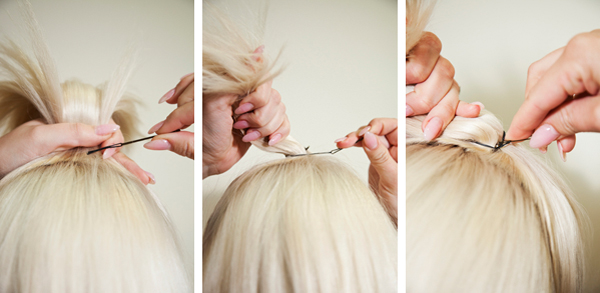 Step 5: Split the ponytail into two sections and backcomb each section with the paddle brush. This will help make your topknot look fuller. 
Step 6: Twist the two sections around each other. Wrap the twist around to make a top knot. Secure it with bobby pins. 
Step 7: Add some volume to the bottom half of your hair with the dry texturizing spray.
Keywords
Get the latest beauty news and inspiration!
Sign up for our newsletter to receive the latest from Beauty Blitz delivered straight to your inbox.