How I Wear... The Natural Look with Adina Fohlin, Model/Actor/Artist
We all know It Girls who manage to look impeccable in pretty much any situation - and usually it's because they've figured out how to cultivate a spot-on signature look. As part of our new series, we'll ask real-life cool girls to spill the secrets behind their beauty routines. First up, Swedish-born model, actor and artist Adina Fohlin.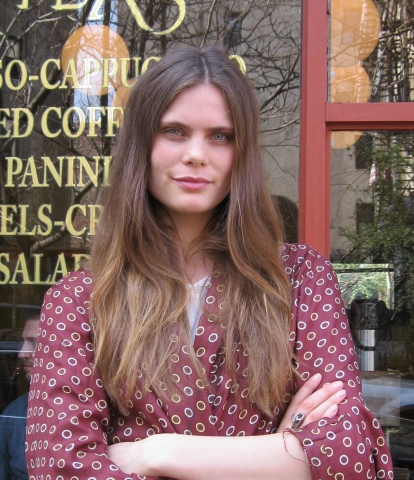 "I keep it very simple when I don't work as a model. I like to not wear makeup. I don't pluck my eyebrows. I believe you're most beautiful the way you were born, the way you're supposed to look. I try to keep it as natural as possible, and that's also why I don't wear makeup - because I feel like my features are so strong I don't really need that. I use the Bare Minerals matte mineral powder and brush, Dr. Hauschka Moisturizing Day Cream and eye cream. I like Dr. Hauschka's lip moisturizer. Since airplanes really dry out your skin, I like to wear Christine Chin's Ultra Moist Creme Masque on long flights. I use clear eyebrow gel because [my brows] are so long, they live their own life, so I like to keep them in place.
"When I started wearing makeup as a teenager, I plucked my eyebrows really thin - actually my friend did it - it was really awful. Also, I would wear white lipstick and my look was really tough with bomber jackets. It was awful! [laughs] It was a trend. We called it 'kickers' and we wore Fila and Champion sweaters, Adidas trousers...you know, it was really important when you grow up with what brand you wear. My side was really sporty, as I was very athletic, so it made sense.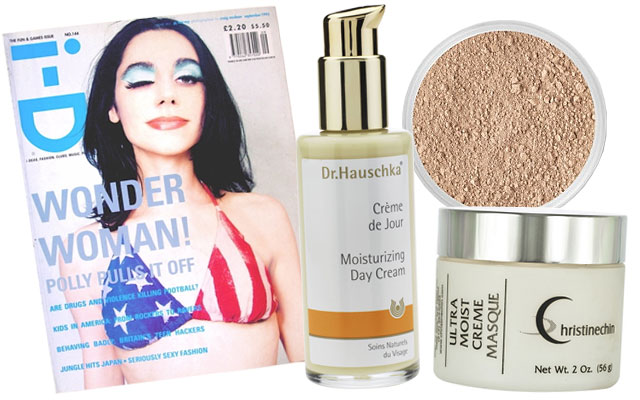 "Lately I've been starting to use this blue eyeshadow. I'm inspired by a friend who did a portrait of PJ Harvey where she's wearing blue eyeshadow, so I've been rocking that lately. I always wear my hair like, middle part, long. My hair is really straight and I think that's my signature look."
Keywords
Get the latest beauty news and inspiration!
Sign up for our newsletter to receive the latest from Beauty Blitz delivered straight to your inbox.