How to Treat Hormonal Acne
Dealing with hormonal acne was something I thought I experienced once a month when my one or two obligatory zits popped up. OK, I could deal with that. Well, I thought I'd try going off birth control, and after the first month, not so bad. After the second month, it was a full on acne attack from my forehead to my cheeks, hairline, chin, and that annoying chestne. I felt like I was going through puberty all over again, but with even more zits than I ever remembered having in my teen years.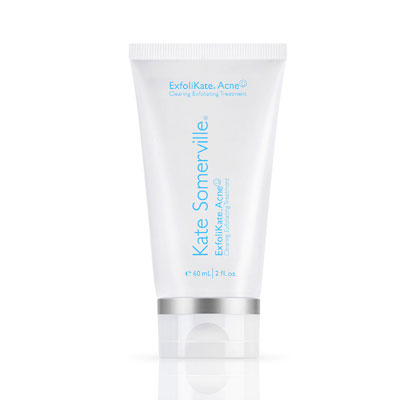 I have sensitive and dry skin, so dealing with acne on top of that seemed like a horrible combination. (But when is acne with any skin type a good combo?) So I had to totally revamp my skincare routine to deal with the red, swollen and just plain gross eruptions on my face and chest. I instantly fell in love with newly launched ExfoliKate Acne ($65). Kate Somerville herself told me it was exactly what my hormonal skin needed and that it was gentle enough for my sensitive skin. Salicylic acid and tea tree oil treat the blemishes, while AHAs and fruit enzymes gently exfoliate the skin and help prevent and treat acne scars. The redness in my skin went down after the very first use (after waiting an hour or two), and after prolonged use I started to see a reduction in breakouts and definitely smoother feeling skin.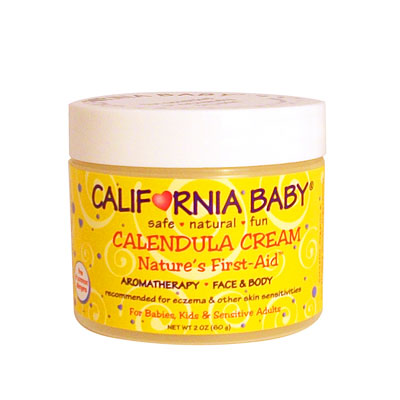 My biggest problem was determining the proper face moisturizer to battle my naturally dry, sensitive skin on top of warding off my breakouts. While Amore Pacific Moisture Bound Refreshing Hydra-Gel ($100) is my usual go to, I wanted to work in something that had more healing properties, since I was upping my exfoliation and had so many breakouts. After going through different options I finally determined California Baby Calendula Cream ($12.99) was the best! The price is great and you can find it at Target (love Target). It was originally formulated to be an organic first aid cream for babies - from diaper rashes to eczema. I loved the fact that it was gentle enough for a baby, contained calendula for healing, and was non-comedogenic.
I used all three products on my face and chest. It made such a difference and helped me deal with the acne that broke out after going off the pill, but I must confess, I did go back on the birth control to really clear up my skin. While these definitely aided in my recovery, I didn't have it in me to wait out my body's process in normalizing itself. But for general acne or if you do go through a similar post-birth control experience, I recommend adding these products to your skincare routine.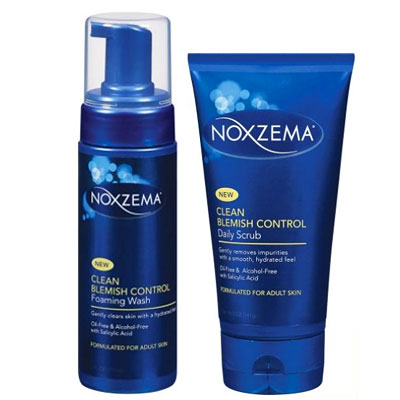 Plus, adult acne is a growing skin concern and great drugstore brands like Noxzema are launching products to combat acne specifically for adults. Noxzema's latest line Clean Blemish Control was made to be tough on breakouts without the harsh drying affects usually associated with teen pimple products.

Do you have any tips on dealing with hormonal acne?
Keywords
Get the latest beauty news and inspiration!
Sign up for our newsletter to receive the latest from Beauty Blitz delivered straight to your inbox.