This Handy Tool Makes Painting Your Nails A Cinch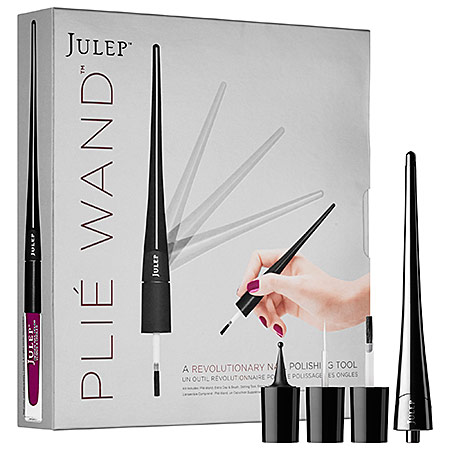 I loved painting my nails as a kid. There was only one problem – I would only paint the nails on my left hand because I'm a righty. That's right, I would actually give up when it came to using my non-dominant left hand and only wear polish on my left hand (you can get away with anything as a kid). Unfortunately, the one hand manicure didn't become a thing so I had to learn how to control my left hand. But if you still hate painting your own nails because your non-dominant hand just can't get it together, Julep's new Plié Wand can help.
The wand features a long, bendable handle that you can adjust to fit comfortably in your hand for a steady application. Genius, no? Check out the video below to see just how it works. 
The wand also comes with a dotting tool and striping brush attachment for nail art, as well as an "overcap" that connects to any Julep nail polish! The best part? Without the overcap, the wand will fit into any nail polish brand bottle. The only question is, why didn't we think of this?
The Julep Plié Wand ($35) is now available at Sephora and Sephora.com, where you can score a free bottle of Julep nail polish with your purchase. 
Keywords
Get the latest beauty news and inspiration!
Sign up for our newsletter to receive the latest from Beauty Blitz delivered straight to your inbox.