Just Launched: Illamasqua Theatre of the Nameless Collection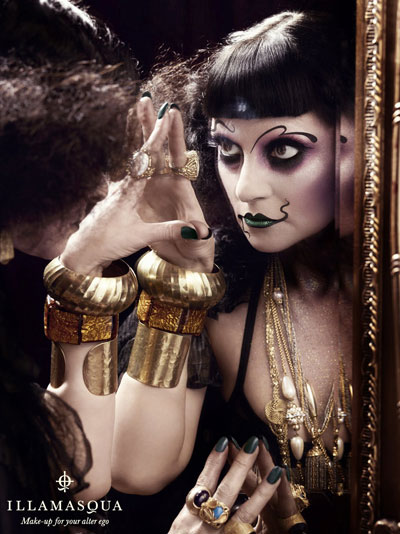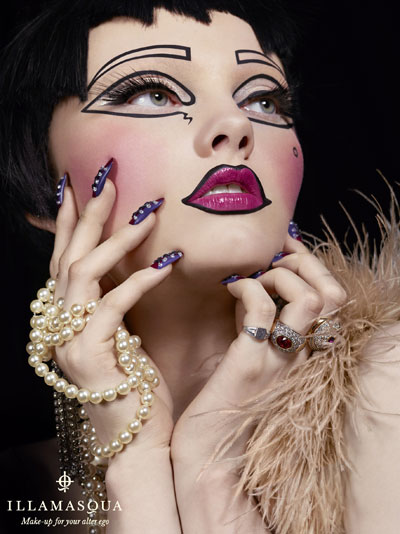 When Illamasqua first hit the beauty scene, their roots were reminiscent of the dark environment of a 1920's club setting - think flapper girls with dark, burgundy lipstick and finger waves. Since then, the brand, dubbed "makeup for your alter ego," has created highly pigmented color cosmetics for outstanding looks.
This season, Illamasqua is heading back to their heritage of 1920's Berlin with the new Theatre of the Nameless collection for fall. It features dark and sophisticated hues for eyes, lips and nails that are not for the faint of heart.
"Theatre of the Nameless is a heady mixture of opulent hues, decadent pigments and fearless application," said Alex Box, Illamasqua Creative Director. "A bruised and burnished palette that gives a sensual slip, that bleeds color into color, worn through and kissed off."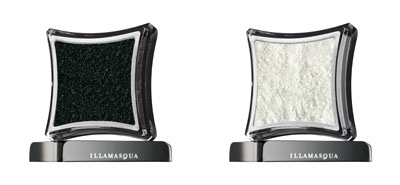 Illamasqua's Pure Pigment ($24) shades can be used for whatever your heart desires. You can mix them with shadow or use them alone as a highlighter. Zeitgeist is a dark, almost black shimmer, great for the ultimate smoky eye; and Beguile is a light shimmer that's perfect for highlighting areas of your face.

Once you try Precision Ink ($27.50), you won't ever want to switch to another liquid liner again. Havoc is an exotic burgundy shade that puts a typical black to shame.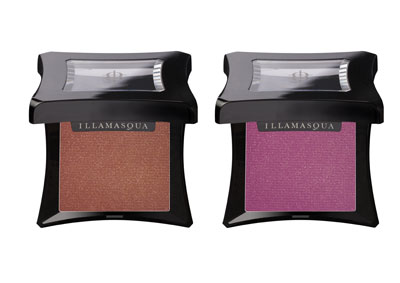 The Shimmer Powder Blushers ($24) will give your face a touch of radiance with their color-intense shades. Both new shades: Ambition, a more neutral finish, and Morale, a rosy flush, are to-die-for!

Illamasqua Intense Lipglosses ($20) are fan favorites and the new hues are no exception. Facade is a grey-ish pink that looks awesome as an eye gloss, too, while Belladonna, a hot magenta, will make your lips the center of attention.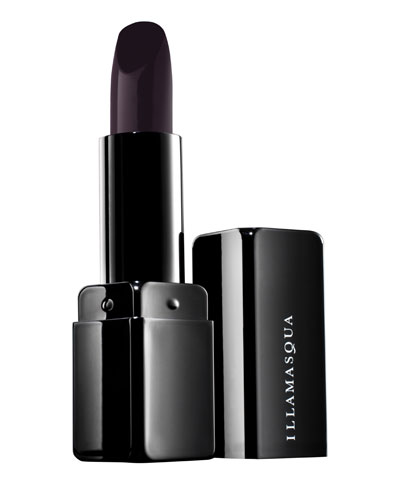 The color-intense Lipstick ($22) in Kontrol is a seriously bold shade of blue violet. You will be making the ultimate statement with this matte shade on your pout.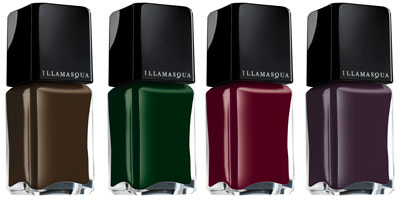 Get a "new way 'rubber look'" with the four smokin' hot Nail Varnish ($14) shades: Taint (stone brown), Kink (bottle green), Vice (deep cerise), and Faux Pas (blue violet).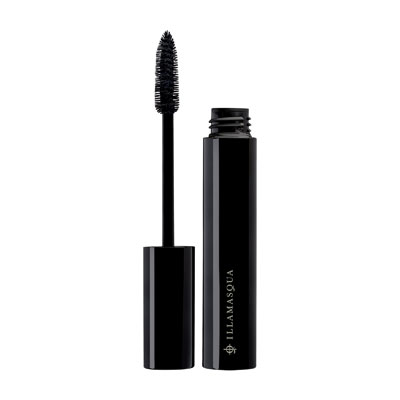 The brand's new Masquara ($23) in Raven (a midnight black) is everything you hope for in a mascara: lengthening, defining, and extreme drama that won't smudge.
If you haven't tried Illamasqua makeup yet, you're definitely missing out! Each product is true to what you see through the packaging and lasts longer than any other makeup I've ever used. The new collection is exactly what we expect for the fall.
Keywords
Get the latest beauty news and inspiration!
Sign up for our newsletter to receive the latest from Beauty Blitz delivered straight to your inbox.