Karl Lagerfeld for Impulse at Macy's
You've probably caught wind of the feverish buzz that's been growing louder each day in anticipation of the launch of the Karl Lagerfeld for Impulse line at Macy's. We're here to fuel the fire with photos and insider details fresh off the press preview from Wednesday night! Here's a sampling of what you can expect when the line hits select Macy's stores on August 31st: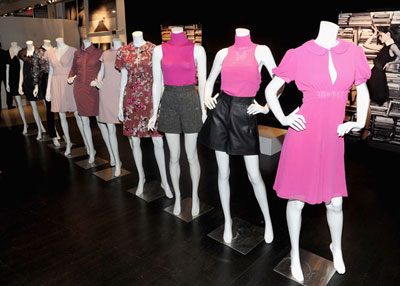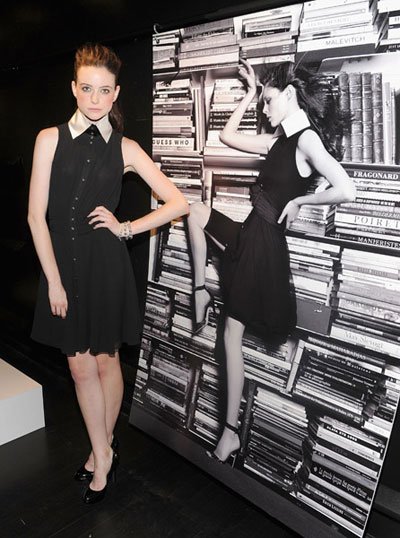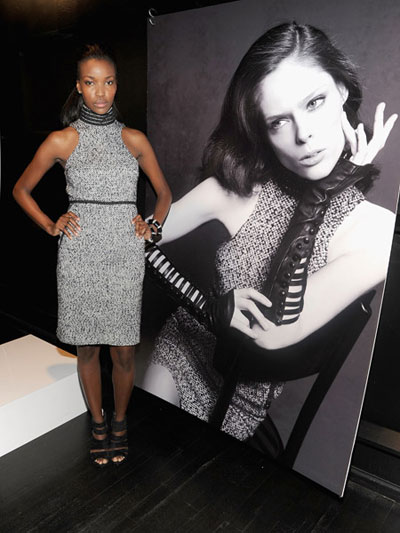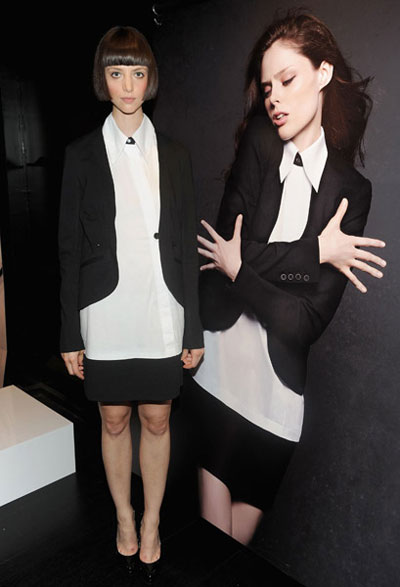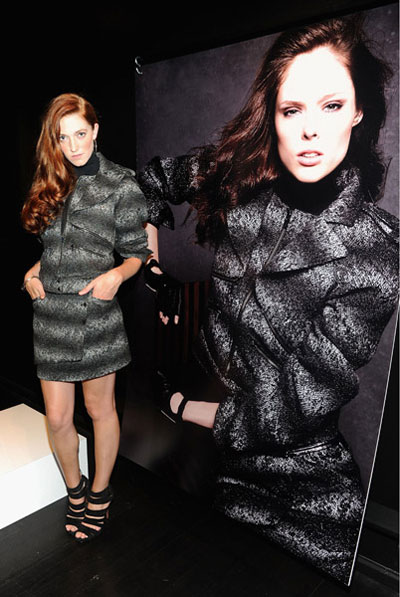 We also managed to snag an interview with lead makeup artist Victor Henao and hair stylist Cesar Ramirez, who created the beauty look for yesterday's presentation.
Makeup: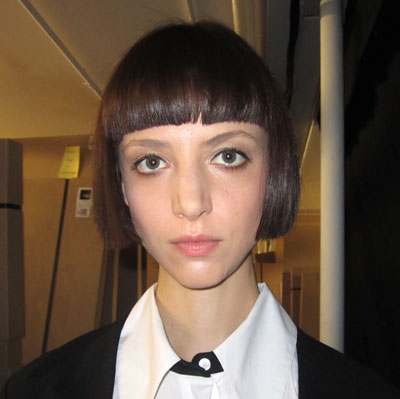 Makeup artist Victor Henao described the look he created as "natural and beautiful" and "all about skin." He used the TEMPTU airbrush system, which "gives you a completely flawless finish on the skin. It's what we used for foundation and blush." For the rest of the look, Victor used "a shimmery color, just a little deeper than the natural skin tone" on the eyes, paired with a touch of liner and slightly deepened lips.
Hair: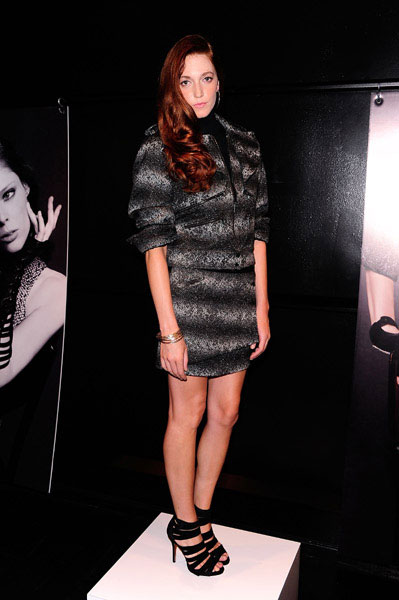 Cesar Ramirez also drew inspiration from the clothing to create the hairstyles. "Looking at the pieces in the collection, you can see that they're very classic but they've been given a revamping - a modern feel," he said. "I was inspired by New York and how women do their own updos and hair so even though I kept classic shapes, I modernized them by making them a little rough, a little frizzy." This translated into two looks: a textured ponytail with a "frizzy finish" and a roughed up twist on "a classic wave."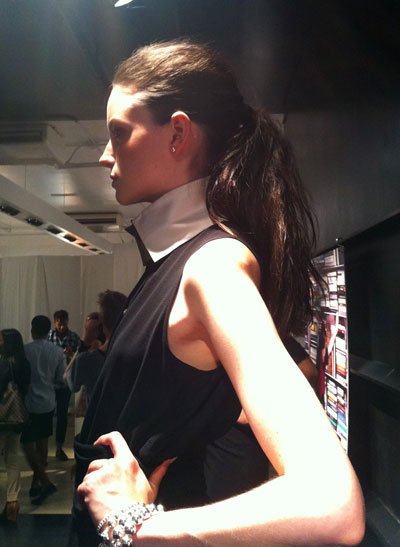 Cesar gave us tips on how to recreate the ponytail look at home. "I started with a volumizing spray by Kérastase and sprayed it onto the whole head to give a nice, big feel to it. With my fingers, I blow dried it because you want it to have natural hair texture. Once the hair is thick and dry I just take a comb and tease it at the root in sections, then brush it out slightly, not too much, and just put it in a ponytail, maybe at the mid of the back of the head so that it's not too high, not too low, but right in the middle. Once it's in the ponytail you can take a flat iron - I use GHD - and make the ends of the ponytail straight so that it has a blunt finish, but still has texture. Since you teased it to begin with, it's going to have volume already... what I do is I use my fingers and sort of just pull at the tops... I just kind of plucked some hairs, [and created] a little bit of volume with my fingers."
 
- Xiao, Beauty Blitz Intern
Keywords
Get the latest beauty news and inspiration!
Sign up for our newsletter to receive the latest from Beauty Blitz delivered straight to your inbox.