La Roche-Posay's New Sun Safety Campaign Is Too Cute For Words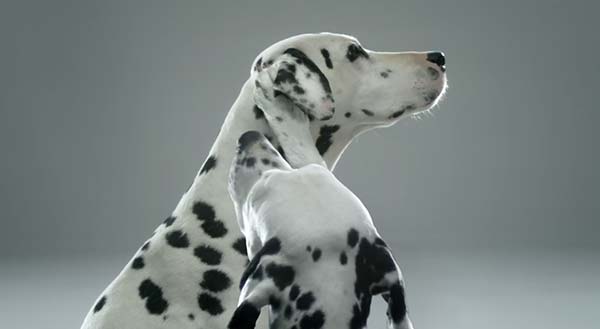 Cue the "awwws" because La Roche-Posay enlisted a few adorable canines to star in their newest sun safety campaign. Since wearing sunscreen daily is only half the battle against skin cancer, the skin and sun care brand is shedding light on another preventative measure: regular skin checks. 
First, La Roche-Posay conducted a survey in 23 countries on over 19,000 men and women between the ages of 15 and 65 to hear about their sun safety habits. The survey showed that while people know about the risks of skin cancer, only half of those questioned have been screened by a dermatologist.
As a result, La Roche-Posay has launched the SkinChecker campaign to encourage men and woman to get professional skin checks and keep an eye on their own moles and spots on a daily basis. 
So what better models to hire than Dalmatians? In the video, a family of spotted pups are seen checking each other's markings as we should with our own loved ones. It doesn't get any cuter, but it does get better. La Roche-Posay is also donating $1 to Mollie's Fund, a non-profit organization for melanoma awareness and education, for every share of this video. There's no reason it should not go viral, guys. 
Visit La Roche-Posay's website for more information about the SkinChecker campaign and tips on how to be a master at spotting spots. 
Keywords
Get the latest beauty news and inspiration!
Sign up for our newsletter to receive the latest from Beauty Blitz delivered straight to your inbox.