Leave a Pretty Corpse with Illamasqua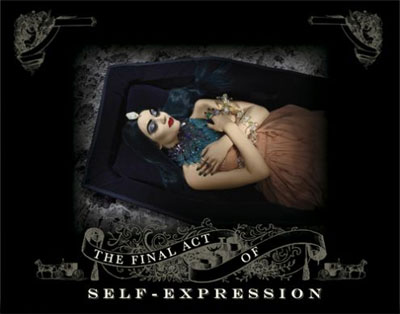 Weddings aren't the only life events that call for a finely calculated look: Illamasqua is betting on funerals as the next big beauty venue. The Britain-based beauty brand has partnered with 220-year veteran funeral directors Leverton & Sons on the Final Act of Self-Expression, a funeral makeover service. For £450, a trained Illamasqua makeup artist will create a look for your final glamorous appearance using the brand's professionally pigmented cosmetics.
According to the press release:
"The Final Act of Self-Expression encourages people for whom making-up is an intimate part of their identity to plan their final transformation - one that pays tribute to who they were in life and how they want to enter the afterlife.The rite of passage to the afterlife has been of central importance to human culture for thousands of years. To have the best mahogany, the finest lining, the best stallions... are today chosen in tribute to the life lived. To wear the most fabulous make-up applied by a professionally trained make-up artist for your final journey is the ultimate statement of celebration."
We could totally see this working for someone like Daphne Guinness (pictured here in last week's faux death shroud performance at the launch of her Contra Mundum glove). Would you shell out for a post-mortem makeover?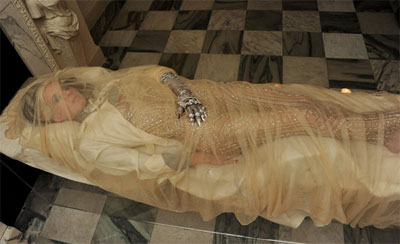 The Final Act of Self-Expression [Illamasqua]
Keywords
Get the latest beauty news and inspiration!
Sign up for our newsletter to receive the latest from Beauty Blitz delivered straight to your inbox.