Line We Love: Frank Skin and Body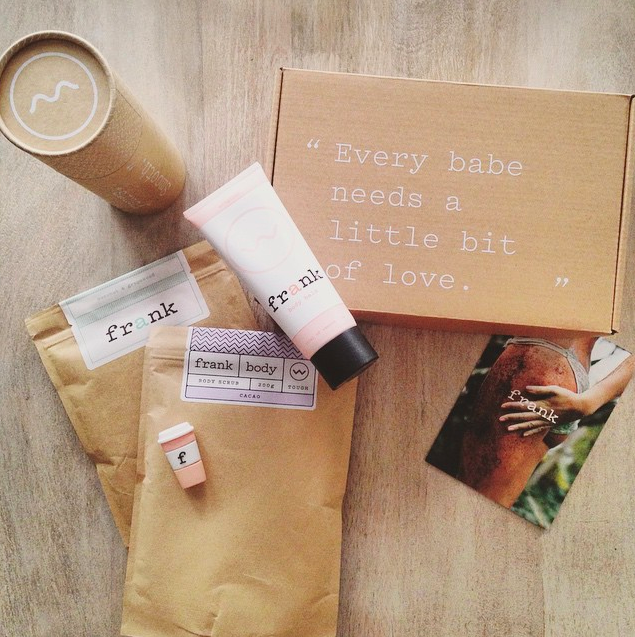 I know you shouldn't judge a book by its cover, but I'm a sucker for great packaging. That's the first thing that drew me into Frank. No, Frank isn't my husband; he's my current favorite skin and body care line from Australia. When the products arrived at my door, the cool cardboard box and cylinders holding the products had me at hello. With quotes like, "Hey, babe. I'm about to get all up in your face," printed on them, I knew this brand was for me. But obviously it's not all about what's on the outside. When it comes to Frank, the inside is just as great. 
Frank started as a body care line with delicious coffee scrubs that offered up an extra jolt of caffeine to my morning routine. You see, the entire line is made from freshly roasted and ground robusta beans and green coffee extracts. Coffee acts as a great natural exfoliator (because microbeads are out). It also has the same PH as your skin so it won't leave your body feeling greasy or dry, and when applied topically, it can stimulate blood flow, reduces the appearance of cellulite (yes!) and is packed with free radical-exterminating antioxidants. Need I say more?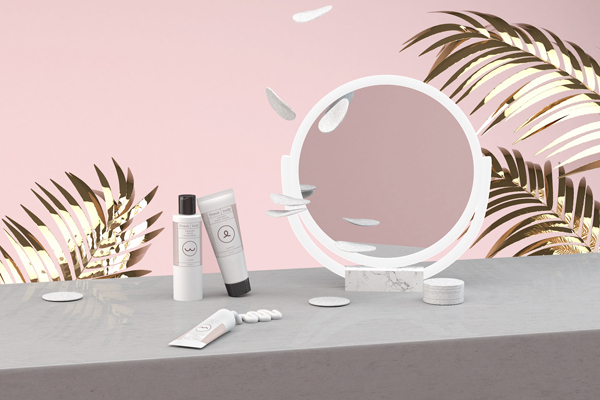 The brand's body care line includes an Original Body Scrub, Coconut Body Scrub, Cacao Body Scrub, Peppermint Body Scrub and Body Balm. But this year, they've added skincare to their roster. It features a trio of coffee-based products made to rejuvenate and hydrate delicate facial skin. The Creamy Facial Cleanser is a dream, but don't get scared by its dirty look. The key ingredient is green coffee bean extract that fights free radicals, while amino and fatty acids clear up imperfections and stimulate blood flow. There's even some charcoal in there to make sure your pores are clear of grime. 
The Creamy Facial Scrub uses a combination of three natural oils – grape seed, sweet almond and coconut – to hydrate parched skin, while the fine coffee grind gently exfoliates rough patches. Finally, the Everyday Face Moisturizer uses green coffee extract, vitamin E, cocoa butter, shea butter, and coconut, grape seed and almond oils to battle imperfections while repairing, hydrating and treating fine lines.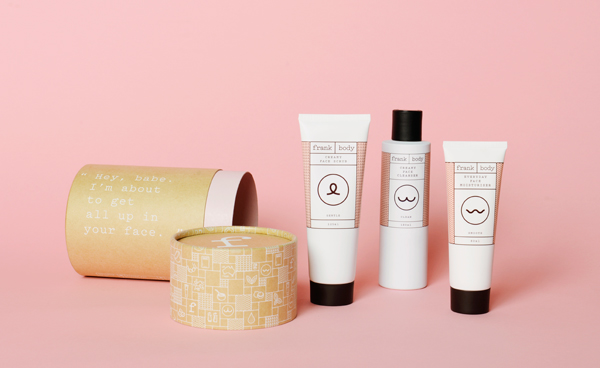 I've been using all of the face and body products these past few weeks and my relationship with Frank has been better than ever. Shhh, don't tell my husband! I love that everything is made with only the best ingredients and they "only test on babes," not animals. (I still don't know why every cosmetic brand doesn't test on babes instead of furry creatures, but hey, that's a whole other conversation.) 
While I don't usually share my men, I think every babe deserves a little Frank in their life. Get yours at
us.frankbody.com
. Enjoy!
Keywords
Get the latest beauty news and inspiration!
Sign up for our newsletter to receive the latest from Beauty Blitz delivered straight to your inbox.