With This Genius New App, You'll Never Buy the Wrong Makeup Shade Again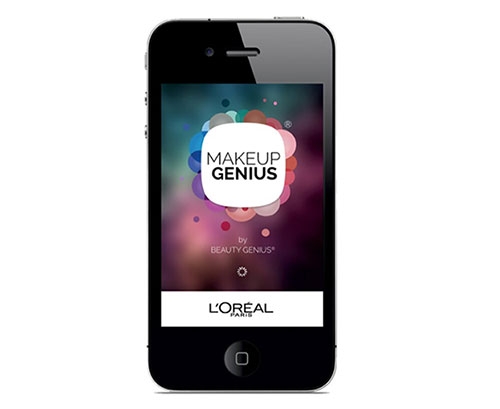 What does L'Oréal Paris have in common with the gaming industry? Well, come June, the brand will launch an app that uses the same technology as over 50 AAA title games. Introducing Makeup Genius, an app that lets you test makeup without actually putting it on your face. 
Makeup Genius features an advanced facial mapping algorithm that turns the front camera of your iPhone or iPad into a virtual mirror, allowing you to choose between individual products or full makeup looks created by L'Oréal Paris Consulting Celebrity Makeup Artist Billy B. and see how they look on your face in real time. Cool, right? The technology is so advanced that the makeup actually moves with your features as you change positions and facial expressions. (It was also one of the reasons why The Curious Case of Benjamin Button won an Oscar for visual effects.) Welcome to 2014, you guys! 
I had the opportunity to try out the beta version of the app and can say that it truly is genius. The makeup looked so real that I had to do a double take and remind myself that I wasn't actually wearing a smoky eye. It really does take the mystery out of choosing the right colors for your skin tone, hair color and eyes. And since there's no other way to test sealed makeup in the drugstore aisle, the app is bound to save you money — no more buying the wrong shade. Check out a video of my test run below.
Makeup Genius will be available for iPhone and iPad in June, while the Android app will make its way to users at the end of 2014. 
Keywords
Get the latest beauty news and inspiration!
Sign up for our newsletter to receive the latest from Beauty Blitz delivered straight to your inbox.