Beauty Extremist: Fake Lashes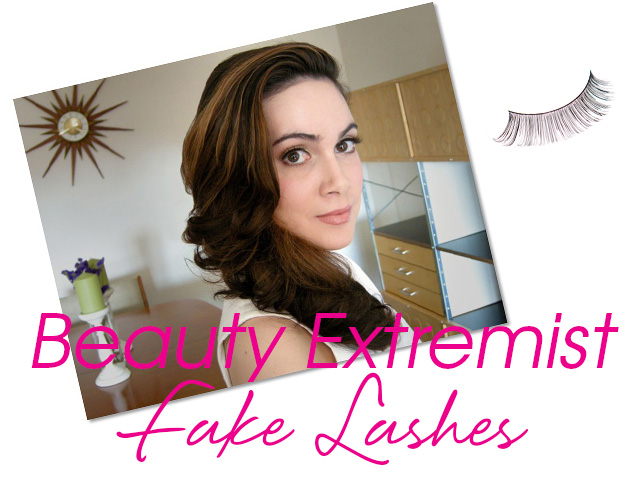 In our Beauty Extremist series, we interview someone with a bona fide beauty addiction to find out what makes them tick and how they got hooked. For this installment, we explore beauty executive Kate DePonte's false eyelash fixation. 
Tell us about your fake lash loyalty.
I think my fixation with false lashes goes back to my love of glamour. I've always been fascinated and inspired by images of classic movie stars and old film. The great thing about lashes is that they are a quick, affordable way to add instant glamour to your look. Every woman looks beautiful with lashes, whether it's a few individual ones placed at the corner of the eyes or a full strip.  
Which brands do you favor? 
There are so many great brands out there! My current favorites are the Pin-Up and Prima Donna full strip lashes from Benefit. Shu Uemura, Kre-at and Lash Royalty have great lashes, too.  
I wear fake lashes 6 days a week. I have become pretty crafty at applying them on the go. I've put them on in cabs and on planes. 
When did you first discover fake lashes? 
When Gina Brooke made a personal appearance at Shu Uemura's old store on Spring Street back in 2007. She was the brand's Artistic Director at the time and was creating gorgeous looks for Madonna. The sales representatives put lashes on everyone at the event, and they instantly made me look well-rested and opened up my eyes. That night sparked my fixation and I've been wearing them ever since.
Who are your beauty icons?
Catherine Deneuve and characters from David Lynch films. Blue Velvet, Mulholland Drive, Twin Peaks. I love the ultra-feminine looks you see in so much of his work.  
Do you wear them every day?
I wear them about six days a week. Sometimes on a Saturday afternoon, I'll just put some tinted moisturizer on and run an errand so I won't put on the lashes. I haven't tried lash extensions because I prefer a more dramatic look. Working in PR, I have a lot of day-to-evening stretches but always have to look polished and pulled together.  I keep all of my lash essentials in my makeup bag (extra glue and tweezers), so I'm prepared for whatever beauty challenges the day might bring.  
Got any tricks for applying and maintaining falsies? 
The most important step is curling your lashes after you apply the fake ones as it binds your natural lashes to the falsies—it creates a more seamless look. Also, I never put mascara over the false lashes. The idea is that you want to reuse them a couple of times. In terms of the best tool to use when applying lashes, I've always found that tweezers work the best. Lately, I've been loving an eyelash glue from Kiss (found it in my local Walgreens a few weeks ago) that comes in this glass bottle with a plastic applicator. The application is a lot less messy than traditional tubes and it's so much easier to apply on the strip's lash line.  
They enhance my appearance as opposed to changing it. I look like me but more awake. 
Keywords
Get the latest beauty news and inspiration!
Sign up for our newsletter to receive the latest from Beauty Blitz delivered straight to your inbox.