How to Use Color-Correcting Makeup
Always wondered how to use complexion-correcting greens, purples and yellows? Us too. We asked two makeup pros to demystify the tinted primers, powders and concealers that subtly adjust your hue.
Color Theory
"Color correctors work on the basic principles of color theory from art class," says Joette Balsamo, makeup artist at NYC's Marie Robinson Salon. "If you have an excess of a particular color in your skin, the color opposite on the color wheel will 'neutralize' it or tone it down." For example, green helps cancel out red; yellow tones down purple.
Tone Down Redness
"Color correctors are best used before foundation," says Lori Taylor, Pro Lead Artist for Smashbox Cosmetics, who explains that minimizing discoloration means you can "use less product to cover flaws." Yellow, green and blue shades will help tone down issues like rosacea, sunburn and broken capillaries. Lori says she uses sheer, silicone-based Smashbox Color Correcting Primer in Adjust ($38) "on just about every one of my shoots" to create "perfect skin." Joette likes Laura Mercier Eye Basics in Eyebright ($24) to prep and brighten red, tired eyes.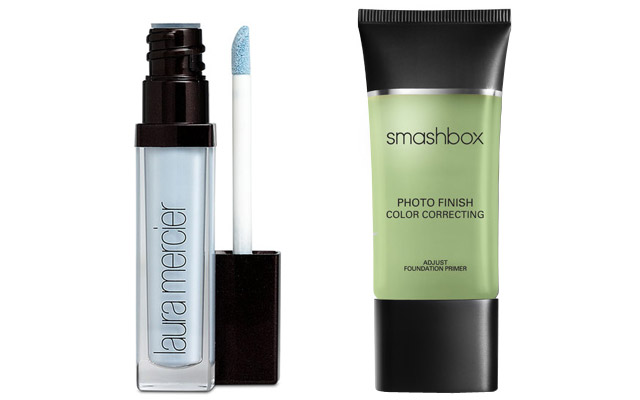 Brighten a Sallow Complexion
Correctors in the pink, mauve and purple range will counteract a yellow cast and make skin look brighter. "Yellow can sometimes read as dullness or a lifeless tone to the skin," explains Lori, so these primers are particularly helpful for aging skin. NP Set Brightening Foundation Primer ($29) has a brightening purple tint and features light-reflecting particles to downplay fine lines. Fusion Beauty PrimeResults Brightening Primer ($42) tones down yellow and contains ingredients to help fight photo-aging and UV damage.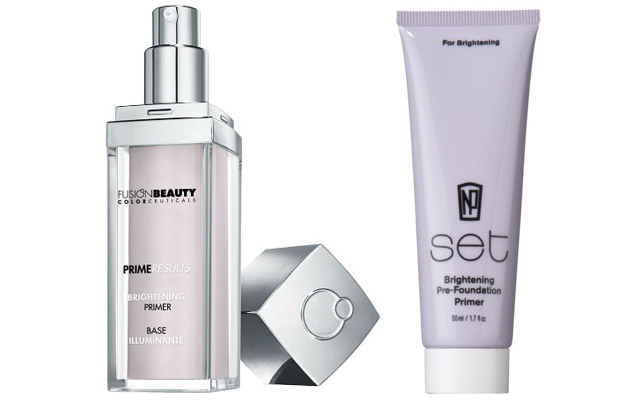 Warm Up Ashy Tones
On darker skin tones, a dull or ashy complexion can look almost gray. Joette recommends a caramel or gold-tinted color corrector to warm up the skin. Try Make Up For Ever HD Microperfecting Primer in Caramel ($32) or L'Oreal Studio Secrets Anti-Dull Skin Primer for Medium/Deep Skin ($11).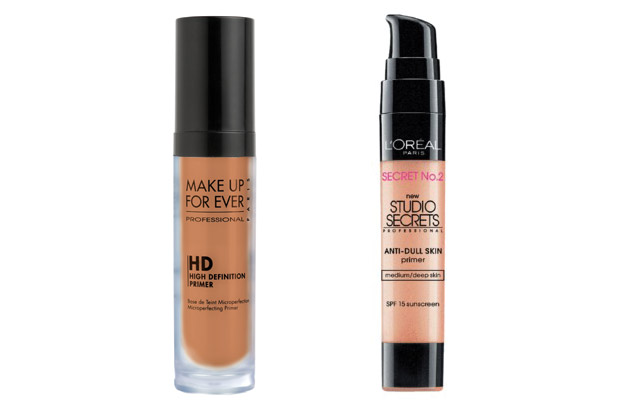 Cancel Out Dark Circles
Need to obliterate some serious circles? Orange or peach correctors will downplay the under-eye area's gray or bluish cast. Joette recommends layering a regular concealer over a color correcting concealer cream like Bobbi Brown Corrector ($22), which comes in 11 peach-based shades. Giorgio Armani Master Corrector in Orange ($36) is suitable for darker skin, while MAC Prep & Prime Highlighter in Light Boost ($23) gives crease-proof, mostly matte coverage for lighter skin tones.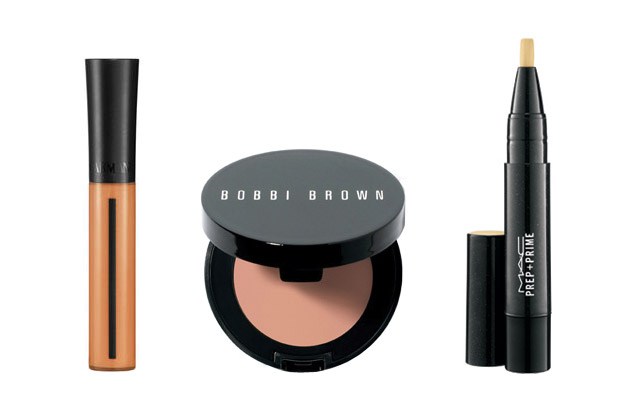 Mix and Match
If you have more than one color issue to correct - say, redness around the nose and mouth with sallow tones everywhere else - Lori recommends layering primers, concentrating each one in the area it's most needed. Color correcting powders can also subtly adjust the complexion. Yellow powders, like Benefit Bluff Dust ($22) or Smashbox Halo Yellow Color Correcting Hydrating Powder ($39) add warmth and tone down redness. "I use Halo Yellow on my male clients because it evens tone without adding a layer of makeup," Lori says. And isn't getting even what it's all about?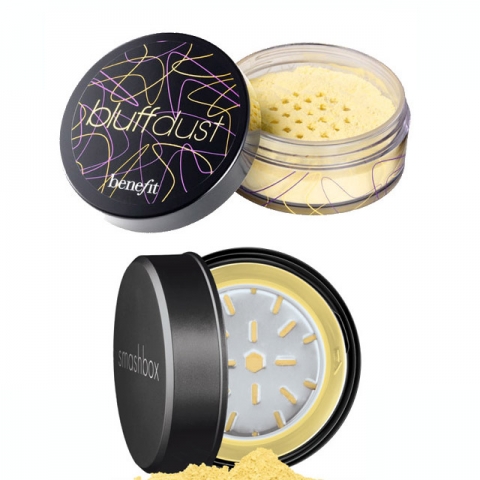 Keywords
Get the latest beauty news and inspiration!
Sign up for our newsletter to receive the latest from Beauty Blitz delivered straight to your inbox.