Pick of the Week: Best All-In-One Neutral Palette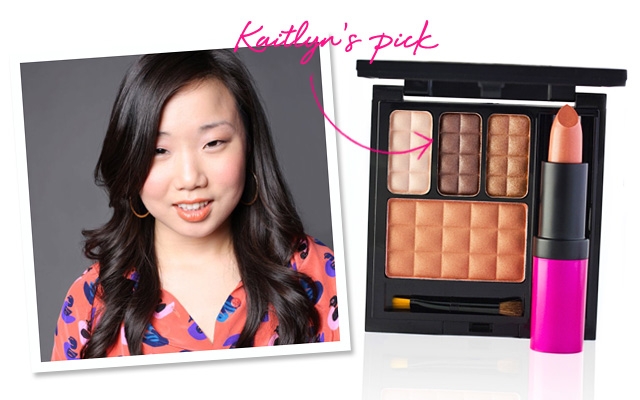 There are plenty of palettes out there, but this is seriously the makeup palette of makeup palettes. First of all, it has everything you need to create a full face of makeup (minus the mascara). Second, it's the perfect size - large enough that the mirror fits your whole face and you get enough of each product, and small enough that you can stash it in pretty much any bag without it being cumbersome. Third, you get a full sized lipstick that actually comes in a lipstick tube! Genius! I can't tell you how many palettes have little lipstick pots, but I never use them because I don't want to use a brush or my finger, and powder particles get in it (gross!). And lastly, all the colors are the perfect neutrals to create a daily makeup look. I love both palettes, but I'm particularly fond of the Chocolate kit, because I love the warmer bronzed eye shades and the peachy lipstick that subtly enhances my natural lip color. But if you prefer cooler tones, the Rose kit will give a soft flush of a natural pinky color. If you were ever searching for the best everyday neutrals - these two palettes are it!
Keywords
Get the latest beauty news and inspiration!
Sign up for our newsletter to receive the latest from Beauty Blitz delivered straight to your inbox.