Are You There Beauty Gods? It's Me, Tammy Faye.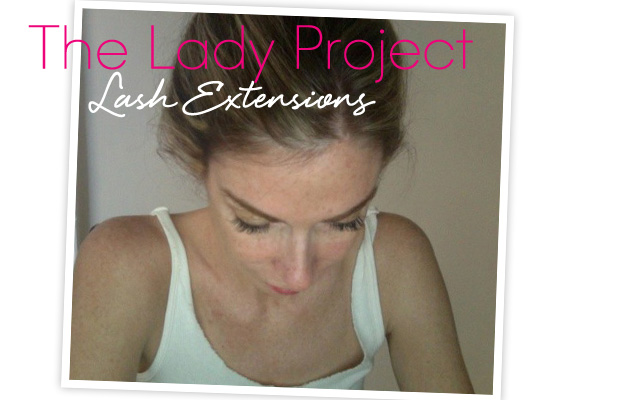 In The Lady Project series, we dispatch a decidedly low-maintenance reporter to get lacquered and buffed in the name of beauty. For this installment, contributor Jena Kingsley tests out lash extensions.
I can't get eye makeup right. I just can't. I've always wanted thick, long, lashes. The kind you stare at and envy. I am not skilled enough to apply fake lashes, so I try to recreate the look with mascara. Disaster. I always end up looking like Tammy Faye within an hour of leaving my house. There had to be a way to get long luscious lashes without the fuss and mess.
Then I heard I could skip the process of eye makeup altogether, never have to worry about applying fake lashes and have it done for me. And it would last up to three weeks! I had to go to the Courtney Akai Lash Boutique, which someone told me is the very best in the business. When I called to make my appointment, they told me the process would take two hours.
Crickets.
Two hours? On the table? While someone plays with my eyelashes?
Help, a small voice inside me started screaming.
But I ignored it in the name of beauty. You are high maintenance now, I reminded myself. Get your ass on that table.
I showed up to meet Christian. He practically taped my eyes shut for two hours and I couldn't open them. I was pretty sure they did that to prisoners of war, but I went with it.  It actually wasn't bad at all. In fact, it was relaxing. He had the skill of a surgeon and the best personality. We were listening to a love song station, and he let me sing to him the entire time. He even did the harmonies. Obviously, he is my new crush.
The other day, I was walking down the street and batted my new eyelashes at a handsome stranger. He may or may not have offered to buy me a pony.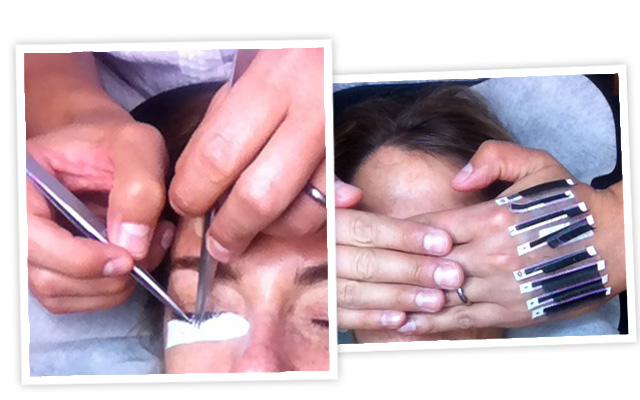 When the two hours were up, he handed me a mirror. I looked like the best version of myself ever. The transformation was remarkable. And you know what? Every morning since, when I wake up, I look like that. No makeup! You know when people say, "I don't wake up looking like this?" Well, now I do! I am hooked.
Keywords
Get the latest beauty news and inspiration!
Sign up for our newsletter to receive the latest from Beauty Blitz delivered straight to your inbox.