DIY Nail Art: Tribal-Inspired Designs
We're partnering with some of our favorite nail bloggers to bring you a summer's worth of easy, entry-level designs - minimal skills required! This week, Emma from Boom Nails creates a patterned design inspired by tribal prints from the runway. (If you'd like to see your nail art designs featured on Beauty Blitz, drop us a line at info@beautyblitz.com.)
Hello! My name is Emma. I'm from London, and I'm a nail artist. Here is a tutorial that is based on some patterns from Holly Fulton's Spring/Summer 2012 collection. The colors I've used for the are taken from Pantone's Fashion Color Report for spring.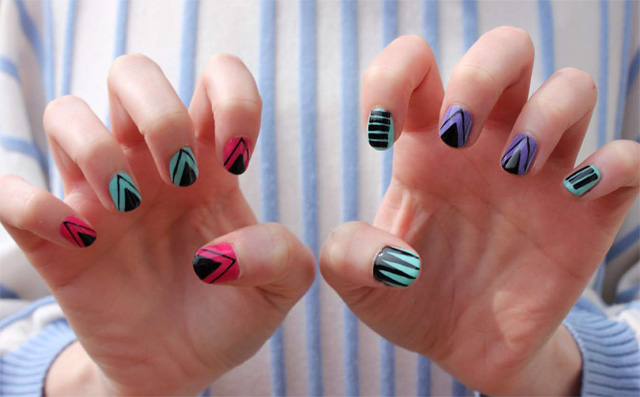 What You'll Need
Two complementing nail colors
Black nail art pen
Base coat and top coat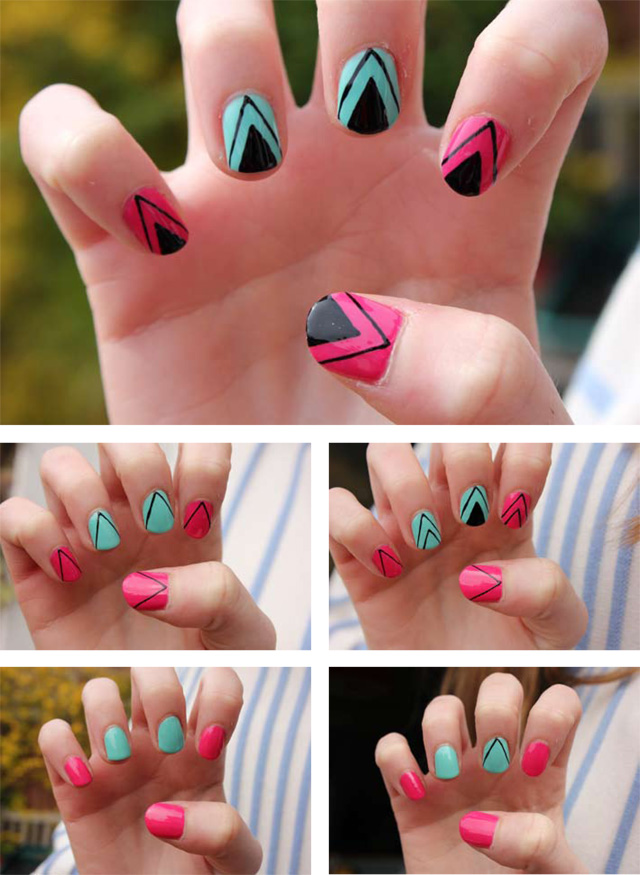 Apply your base coat.
Paint two coats of any base color you like. I used Barry M in Mint Green, W.I.P in Fandango Pink.
With a black nail art pen draw two diagonal lines, joining to make a point at the base of your nail.
Now draw two more lines inside the triangle shape you've made. Follow the same shape, but leave a gap between the first and second triangle.
Fill in the smaller triangles with the black pen.
Finish off with a good top coat, such as Seche Vite.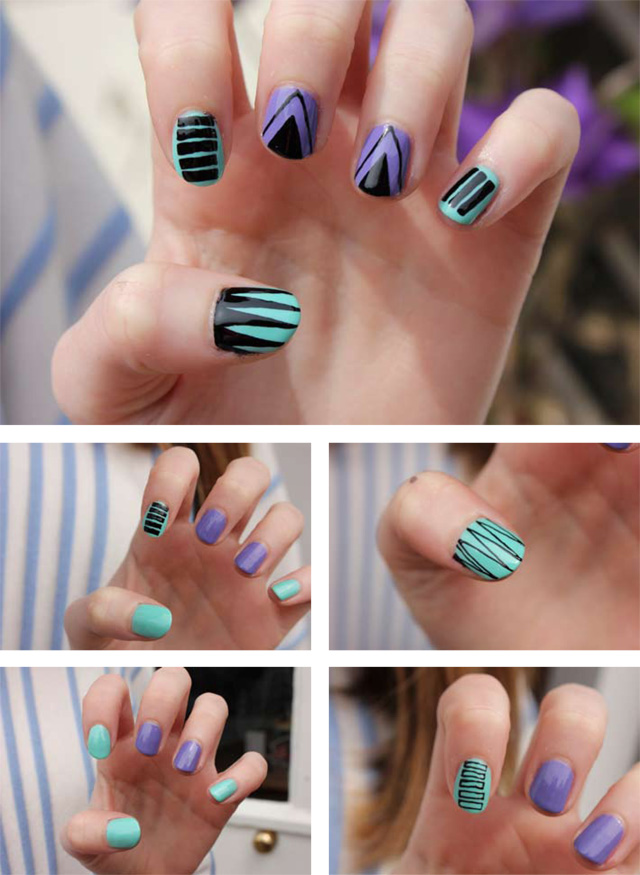 If you fancy changing the design up a bit, I added in a couple of different patterns also taken from Holly Fulton's designs. I used a purple polish W.I.P in Parma with the Mint Green shade. The patterns are quite simple - just follow the pictures to draw the outlines, and then fill in using the black nail art pen. Finish with a good top coat, as always!
Keywords
Get the latest beauty news and inspiration!
Sign up for our newsletter to receive the latest from Beauty Blitz delivered straight to your inbox.